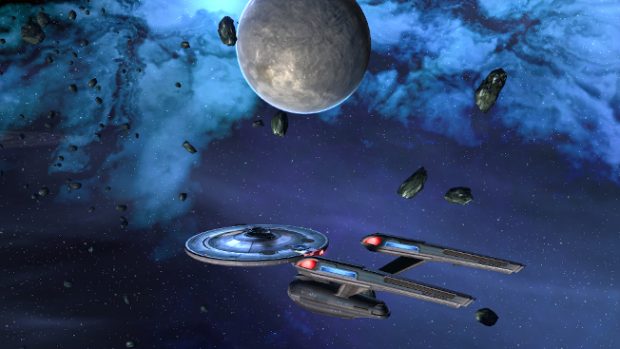 The Priority One Star Trek podcast is hitting the 500 episode mark, and in celebration of this achievement, they're hosting a special Virtual Event starting at 11 am Pacific, tomorrow (March 13). For those unfamiliar with Priority One, it's a Trek cast associated with Gene Roddenberry's son, Rod, in that it's one of the many (mostly Trek-centric) podcasts under the Roddenberry podcast banner.
So, it should probably be no surprise the Rod is joining in on the celebration, although it might be a surprise that they roped him into playing Star Trek Online for the first time (or even that it would be his first time) on stream. But he's not just there for the game. During this event, Priority One is hoping to help raise funds for the Poor People's Campaign: A National Call for Moral Revival, an organization dedicated to fighting racism and poverty, protecting the environment, and more. (Pretty much all the things we'd expect Star Trek to stand for.)
This organization picks up where the original Poor People's Campaign, founded during the Civil Rights movement and associated with Dr. Martin Luther King Jr., left off. Information on this organization, including their current focus is available on their website.
Those who would like to watch tomorrow's stream can find all the relevant links via the tweet below.
Not busy on Saturday, March 13? Join our #VirtualEvent celebrating 500 #podcast episodes! Starts at 11am PT

Help raise funds for @UniteThePoor!

Our first guest is Mr. Rod @Roddenberry, himself and we'll be playing @trekonlinegame!

Save these links! https://t.co/VSRgXGynNY pic.twitter.com/ThXWDHMo3d

— Priority One: A Roddenberry Star Trek Podcast (@priorityonepod) March 8, 2021