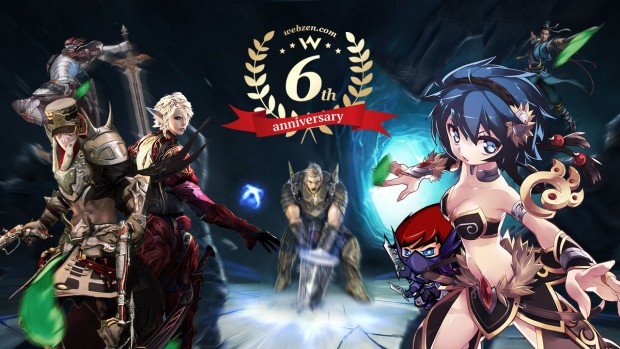 Webzen.com's game portal turns 6 years old and to celebrate the team at Webzen, and many of their free to play games, are just passing out the freebies to players. Each game on the Webzen.com portal has a particular line-up of free goodies and prizes so you'll want to check out the individual game pages to see exactly what's offered for your game of choice.
To summarize what you can expect to see though, Webzen is offering character level boosts, loot, gold, and experience boosts, daily login rewards, and more for games like Rappelz, Flyff, C9, MU Online, Archlord 2, Sevencore, and Age of Wulin.
Special events and item codes are being given out from a number of media outlets and even Webzen's own website is hosting a daily login event where simply by visiting the site each day you are entered for a chance to win even more prizes.
Richard Sunmyoung Moon, Head of Global Business at WEBZEN, said, "We are very pleased to celebrate our 6th anniversary together with our players from all over the world. Thanks to all the support from 50 million players from all over the world, WEBZEN.com has become the leading global game portal, publishing exciting free-to-play MMO games."
Check out Webzen's page for full details.