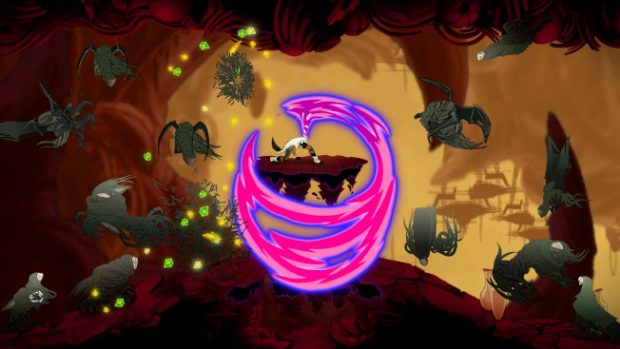 If you're in the mood for a little Metroidvania-style action, this may be the week you'll want to hit up the Epic Games Store's free offering. Starting today, the EGS' weekly freebie is Thunder Lotus' Sundered: Eldritch Edition.
The hand-drawn indie game inspired by the works of H.P. Lovecraft casts players in the role of Eshe, a wanderer trapped in caverns filled with horrifying creatures. Explore procedurally generated dungeons and fight an army of eldritch monsters. It'll be a challenge. The good thing is, no one has to go alone. Players can team up with three others in local co-op.
The game is free until June 16, after which time it can be purchased for $20.