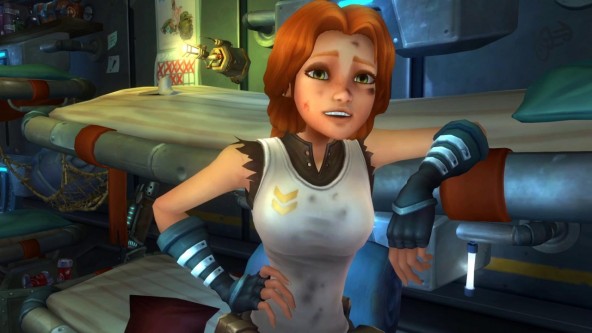 Hey there, space cats! Welcome to Brittany's Swingin' Report Show! Er, wait. That didn't come out right. This isn't a show at all, is it? This is, in fact, an introduction. So my name is Brittany, and I'm joining the MMOBomb crew. It's nice to meet you! I've been writing professionally for about six years now, having worked with publications like GameSpot, Kotaku, IGN, Joystiq, and Destructoid. But I've been a gamer all my life, obliterating space pigs and the nefarious Pfhor while sending a shock through SHODAN's system.
But of course, I also float within the realm of the MMO, from the obscure Well of Souls all the way to Final Fantasy XIV: A Realm Reborn today. I love a good, old-fashioned grind and have dabbled within a great deal of titles within the genre, including Korean MMOs and free-to-play social games. Currently I'm spending time in Wildstar and Final Fantasy XIV, so if you're ever interested in playing, please do get in touch!
Aside from MMOs, I enjoy RPGs, shooters, niche, and rhythm games. Though I'll play anything, I gravitate toward those genres outside of the content I'm working for on reviews. I'm also into horror, anime and manga, and collecting tacky video game accessories. I'm so good at it.
At any rate, I'm looking forward to bringing you news, impressions, reviews, and more and am excited to get started! For the horde!