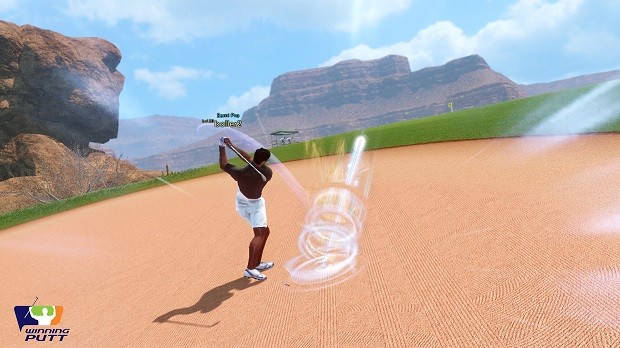 Did you know there was a National Golf Month? I didn't, but apparently it comes around every August, and that's more than enough reason for Bandai Namco's F2P golf game Winning Putt to celebrate with a bevy of login rewards.
August is nearly over, but the celebration in Winning Putt runs until Sept. 3. Until that date, you can get prizes simply for logging into the game every day, mostly in the form of consumables. Though you'll need 14 logins to get all the loot, and there are only 10 days left, you can still snag some non-consumables in the form of a free club and two-slot golf bag for four and seven logins, respectively. Maybe you'll even get to keep them.
For more information on the National Golf Month promotion, head on over to the Winning Putt site.