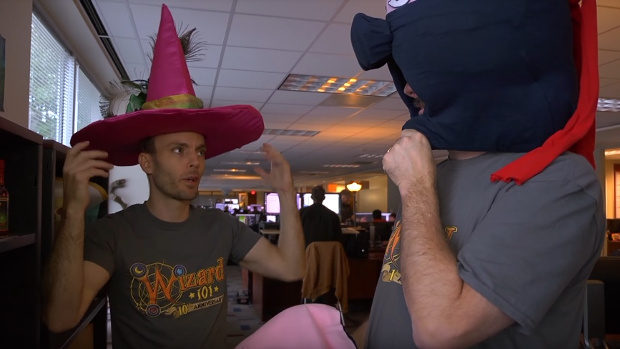 Wizard101 continues to celebrate its 10th Anniversary and part of that celebration is a series of Anniversary videos. The fourth, and final video, focuses on the game's community whereas the previous three concentrated on development.
Included in the video are items sent to the dev team by players, including crafted items and fan t-shirts. It also includes a binder of entries for the "Design your own outfit" contest — physical copies from back when they took submissions through snail-mail.
As an added bonus, videos submitted by fans in honor of the anniversary are also included.
It's a pretty neat look at all the things the Wizard101 community has done to show their love for the game, and you can watch it below.