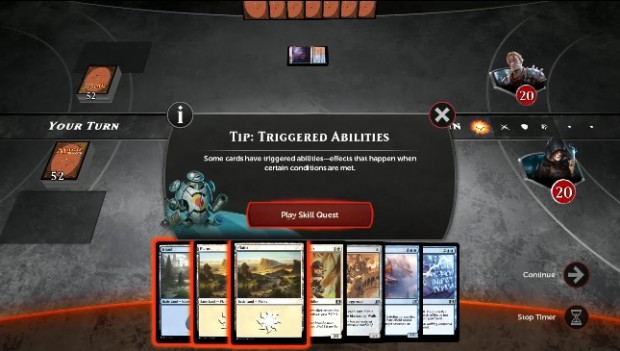 Magic: The Gathering's answer to Hearthstone, Magic Duels, will soon be consigned to the virtual dustbin. Wizards of the Coast VP of Digital Game Development (and former producer for Turbine's MMOs) Jeffrey Steefel informed players today that Magic Duels will only receive one more expansion before development ceases.
In today's blog post, Steefel hypes up Magic's other online properties, including Cryptic Studios' recently announced F2P Magic MMO, before getting on to the bad news: The next expansion, Amonkhet, will be the last one released for Magic Duels. The game is currently still downloadable and playable, though there's no indication as to how long that will remain the case.
While Duels never really clicked for me, the move still comes as a little surprising if you look at the game's player base on Steam — about 3,000 average players daily, enough to let it sneak into the top 100 most-played games on the platform. Perhaps the monetization of those players wasn't as good as WotC hoped, or the potential profits were dwarfed by that of other Magic properties.