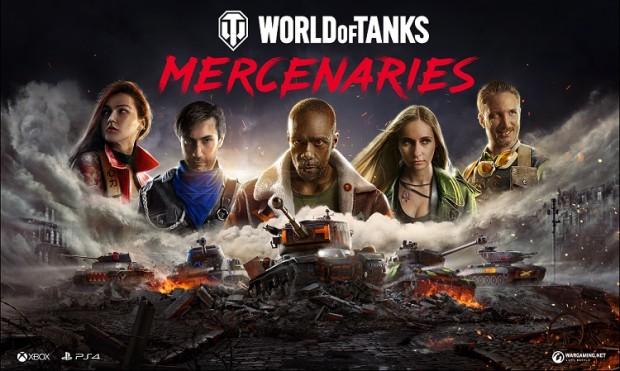 World of Tanks on consoles is now World of Tanks: Mercenaries, billed as the "most significant evolution to date in the World of Tanks franchise" Xbox One and PlayStation 4.
As we previously learned, the Mercenaries update adds a new story campaign based on an alternate-history version of World War II. It also adds a new Mercenary "nation," complete with its own tech tree and progression, which has players completing contracts to unlock vehicles.
In other Wargaming news, from now until July 2, World of Tanks: Blitz is celebrating its fourth anniversary this week, with loads of presents for anyone who logs in via mobile or on Steam. You can pick up a free tank, three days of premium time, 5x XP for your first win of the day, enhanced crew training, a rare camo, and lots of discounts. You can also share your favorite screenshots on social media with the hashtag #blitz4thewin to win a Blitz Birthday T-shirt, which may look cool, but it probably terrible at stopping AP shells.