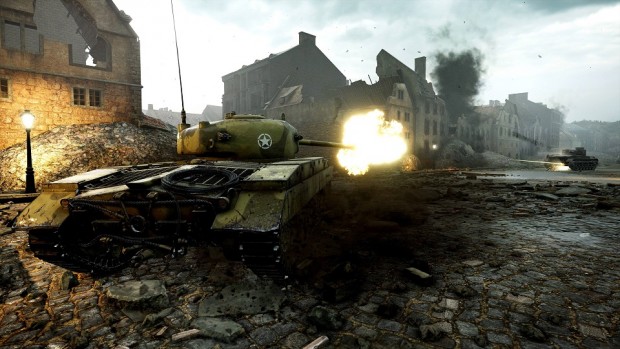 The third chapter of World of Tanks' PvE War Stories campaign is now live on PlayStation 4, Xbox 360, and Xbox One, continuing the alternate-history story that Wargaming started last year. Titled "Spoils of War," the three-part narrative will let players experience the never-ending WWII story from the perspective of American, German, and Soviet tankers. All combined, the total War Stories campaign brings about 15 hours of free content to World of Tanks on consoles.
In the press release announcing the new content, Wargaming also dropped a few other numbers and factoids about World of Tanks on consoles. Wargaming claims that 14 million players have signed up to try the game, which includes 699 tanks and 95 maps, and those players have fired off 44 billion shells over 90 billion battles.
Learn more about World of Tanks: War Stories on the WoT console site.