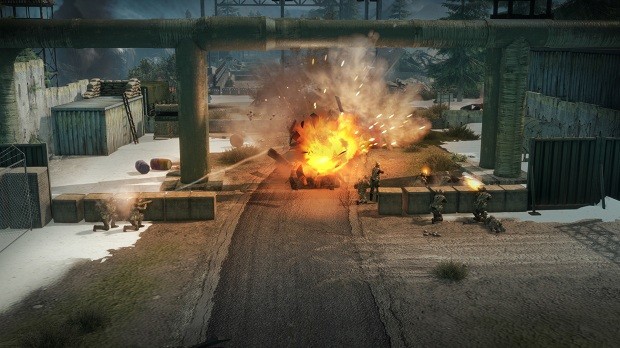 Con Artist Games' World War II-themed RTS Warfare Online is now out of early access and officially launched. Billing itself as a "fast-paced, focused, online game of tug-of-war," Warfare Online mixes RTS gameplay with a progression system for individual units and tosses in cards to open up additional abilities.
Warfare Online represents the next evolution of Warfare 1917 and Warfare 1944, a pair of single-player Flash-based games also developed by Con Artist and published by Armor Games. The newer game has a similar feel but with updated graphics and gameplay and, of course, online multiplayer.
You can learn more about Warfare Online on its website or download it from Steam.