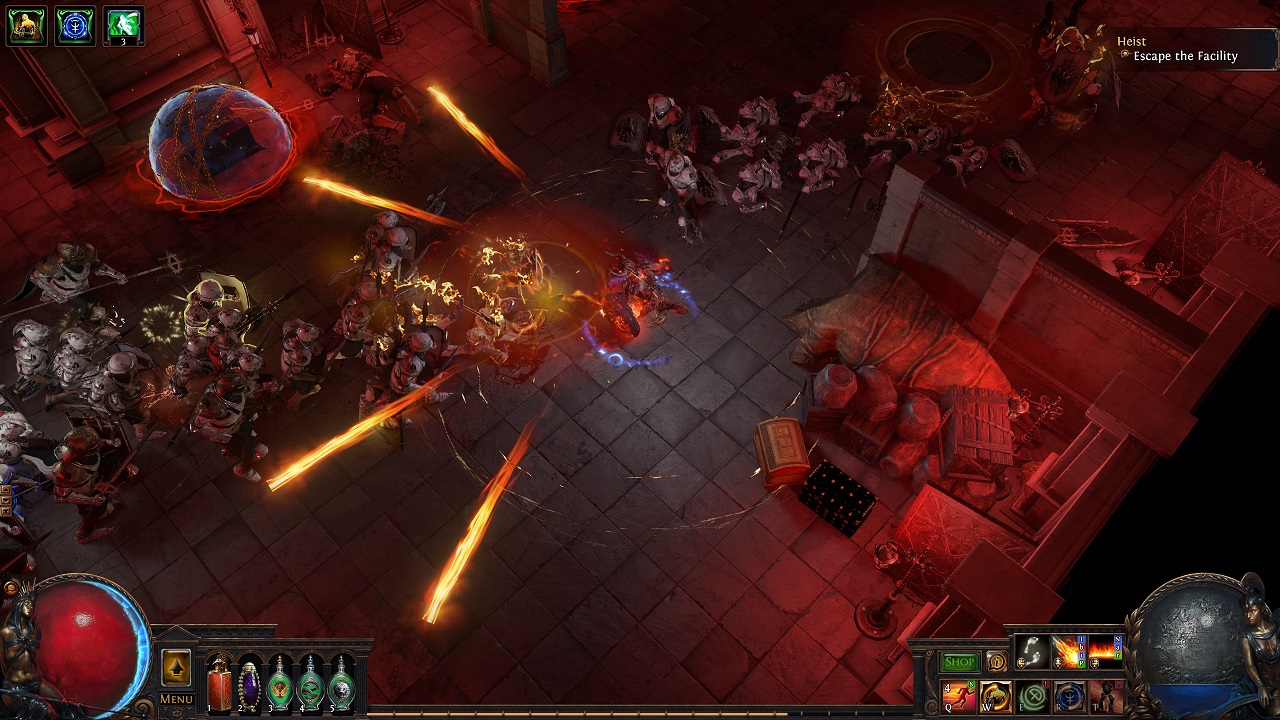 We've got good news and bad news regarding Path of Exile. Before Heist goes live, Grinding Gear Games will change how the game stores its data, resulting in faster patching, especially with the standalone launcher. That will come as a relief to players who've found themselves waiting half an hour or more for a small patch while the Steam version of the game downloads and installs the same patch in just a couple of minutes. For that matter, the Steam patcher will also be a lot faster, too.
Now, the bad news: This will require a complete re-download of the game, regardless of your platform. You won't need to uninstall anything, but it will take a lot of time and bandwidth, so prepare yourself for a long wait before you get into the game once this update (3.11.2) goes live.
The full re-download does come with some additional benefits, though, including improvements in texture quality, audio, and the engine/renderer. As the blog post states, these would normally require large patches that wouldn't be worth the time and aggravation for users, but since they're making you re-download everything anyway, they might as well toss in everything.
The macOS and Epic Games Store versions of the game are also expected to go live shortly after this patch but before Heist. This is being done so that any issues can get sorted out before the new league gets underway. Heist launches in just nine days, on Sept. 18, so that's not leaving much of a window for error, but hopefully the systems team will iron everything out in time.