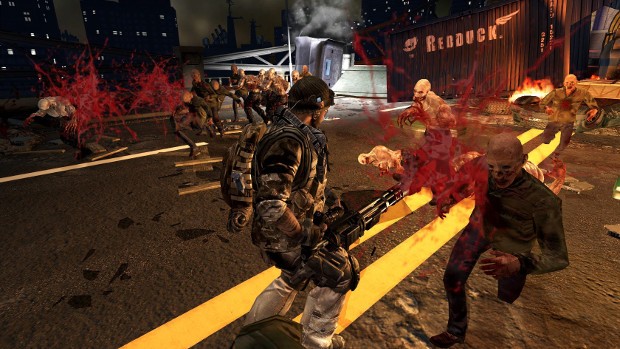 Because, obviously, no shooter is complete without having to fend off hungry hordes of the undead, En Masse Entertainment has announced the Zombie Onslaught mode for Alliance of Valiant Arms. This new mode is available as part of a free update that released yesterday afternoon.
The focus of Zombie Onslaught is for players to team up with a partner and work together to stop waves of zombies from destroying their medivac helicopter. Of course, it won't be as simple as just fighting off the undead — there will be another team of players to worry about, as well.
The good news is that this new mode has plenty of rewards to offer successful players, from 99 euros to a new M40A5 LTS. A full list of rewards and additional details on the mode are available on the AVA site.