Socially Inept: Why Aren't We More Social In MMOs Any More?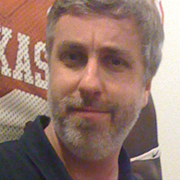 By
Jason Winter
, News Editor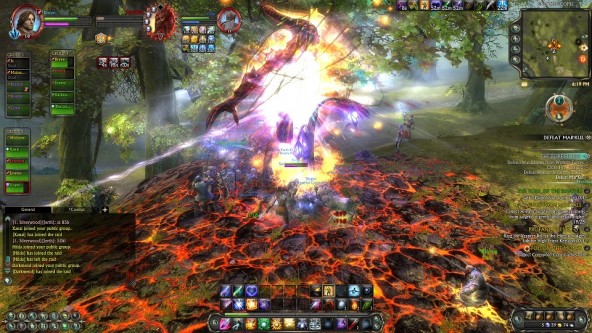 Having only started playing MMOs in 2004, my "old-school MMO gamer cred" résumé is a little light. Still, even I can remember back when people were a lot more social in MMOs. In City of Heroes, people would advertise for and form up groups to grind out mobs for XP or for Task Forces. I can even remember asking in chat for groups in the early days of The Lord of the Rings Online to help with difficult quests. I found my first kinship (guild) that way, which includes some people I still keep up with, seven years later.
Now, though, socializing in MMOs outside of your guild is almost unheard of. A few months ago, while I was leveling an alt in Guild Wars 2, someone asked in zone chat for company. I agreed, and we had a blast for an hour or so. It was a kind of nostalgic feeling that got me wondering: Why don't we do this any more? Why are we so non-social? There are probably several reasons.
Leveling is quick and easy. This was why I often grouped in CoH past level 20. It took a long time to level, and ripping through mobs and instances en masse got me more kills and extra XP just for being in a group. I don't know that I'd advocate going back to the days where it took a year-plus to get to max level, but I wonder if it shouldn't take two weeks, either.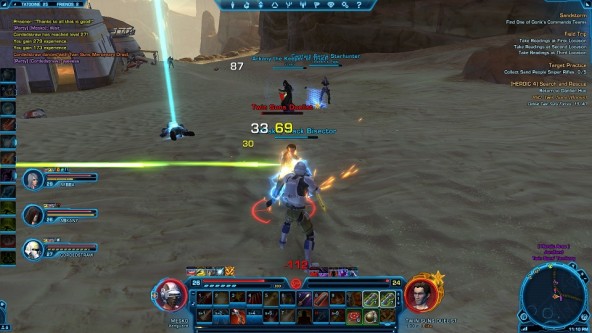 Everything can be soloed. Similar to the last point... not only can you get to max level quickly in most MMOs, you don't even need anyone to do it. This is different, though, because in the first case, soloing was possible; it just took a long time. But in some games, you had to form a group to advance past certain parts. There are still group quests in modern MMOs, but they're rarely "progress-blocking" quests. You can typically just ignore them and do the non-group stuff if you can't find people to do it with.
Star Wars: The Old Republic, in particular, had a lot of these kind of quests. I spammed group chat to do them, just so I could do something different from the typical grind, but rarely got any response; either the zones were empty or most people realized, rightly so, that they were a waste of time when they could level more efficiently solo.
Talking isn't required. Even for group activities, like dungeons and big open-world events, after a certain point, everyone knows how to do everything and/or the challenge is trivial enough that nobody needs to talk. And when people do talk, it's more than often via voice-chat software, which has sucked a lot of the idle chatter out of in-game chat channels.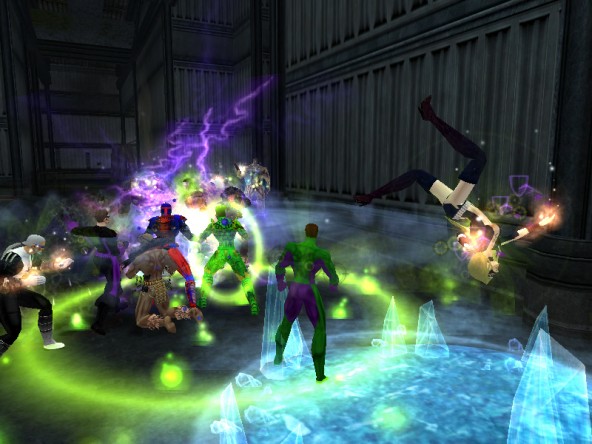 Even coordinating for the dungeons doesn't require much talking. With dungeon queues doing the work for us, there's rarely any more "4/5 need tank" going on any more. I don't know if that kind of talk really qualifies as being "social," but it at least requires some kind of conversation between people that's more in-depth than hitting the "Ready" button on your queueing interface.
Lack of commitment. Let's face it: gamers as a whole aren't the most extroverted bunch. It usually takes a while for us to open up and really get into a game's community. With so many games available now, especially free-to-play games that we bounce between at a moment's notice, we're less likely to stick with a game for an extended period of time. As such, we're less likely to participate in that game's community and chat.
Pre-made communities. Because we have easier ways of staying in touch outside of games, such as social media and guild forums, you're less likely to dive into a game "fresh" and have to find friends/a guild. If a bunch of your gamer buddies are trying the new game, you've got a ready-made group of friends to play with and don't need to be as social in the actual game.
People are awful. Seriously. After the 100th racist/political/sexist rant in global chat or even just garden variety rudeness or idiocy, there are times when I'd be OK with never seeing chat again. And a lot of people keep their chat tab closed for that very reason. Granted, that's always been an issue, but it's probably a reason why players and developers have gradually veered toward systems that don't require in-game chat. And a lot of people are perfectly fine with that.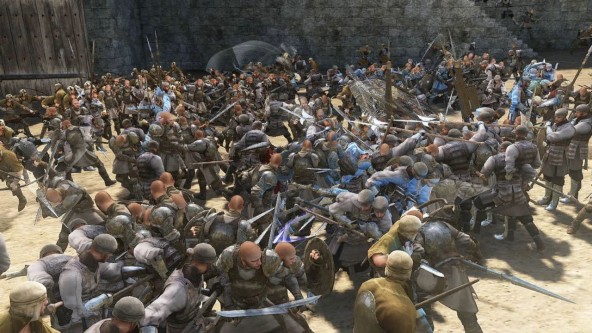 But here's the thing: While I'd like to go back to a (preferably non-awful) chattier MMO world, I don't know that I'm willing to give up all the advances that have precipitated its downfall. Do I want year-long grinds to level that require multiple people most of the way? Do I want to to not have social media to coordinate my gaming with my friends? Do I want to not have voice chat?
It's a little like someone pining for "the good old days" when kids played outside all the time instead of being glued to a monitor or handheld but they're not willing to give up their universal remote control, DVR, and 300 cable channels – you know, like it was back in "the good old days." Advancements don't happen in a vacuum, and you can't just "turn back the clock" selectively.
Is there a way we can bring chat back without gutting our newer, shiny game systems? Should we even care to?
---
About the Author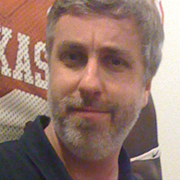 Jason Winter
,
News Editor
Jason Winter is a veteran gaming journalist, he brings a wide range of experience to MMOBomb, including two years with Beckett Media where he served as the editor of the leading gaming magazine Massive Online Gamer. He has also written professionally for several gaming websites.
More Stories by Jason Winter
---
Read Next
Virtual reality has been a hot topic in gaming almost since its inception.
By Brittany Vincent - 9 years ago
You May Enjoy
Things are changing on The Rift.
By Troy Blackburn - 1 week ago
Sometimes, it's just awesome to take in the views in some MMORPGs.
By Troy Blackburn - 1 week ago
This is the project based on blockchain tech set in the Eve Universe.
By QuintLyn Bowers - 1 day ago
Celebrate by earning rewards in the 'Renegade Rally' campaign.
By QuintLyn Bowers - 1 week ago
This Week In Destiny is a massive update.
By Troy Blackburn - 5 days ago
Save up to 75% off expansions and other content.
By QuintLyn Bowers - 1 week ago