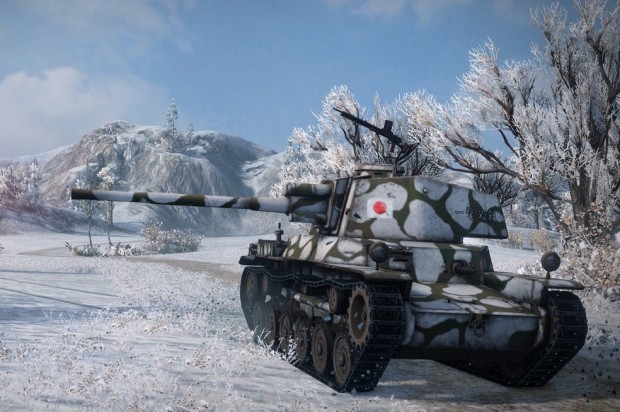 With Smite and PlanetSide 2 recently coming to consoles, it's becoming more and more apparent that high-quality free-to-play games aren't just found on PCs any more. Over the past few years, Sony and Microsoft have been much more welcoming of F2P games than they had been in the past. Well, Sony has been... Microsoft still needs to get past that "Xbox Live Gold subscription required" thing.
Here's a list of what we think are the best free-to-play games you can play on your television set: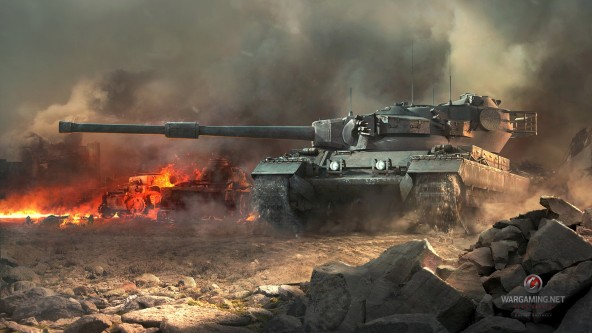 1. World of Tanks (Xbox 360, Xbox One (July 28))
Wargaming.com's juggernaut has tens of millions of players worldwide, so it's no surprise that it's just as popular on consoles as it is on PC. It's currently on Xbox 360 and will be coming to Xbox One July 28, with players on the different consoles being able to play together.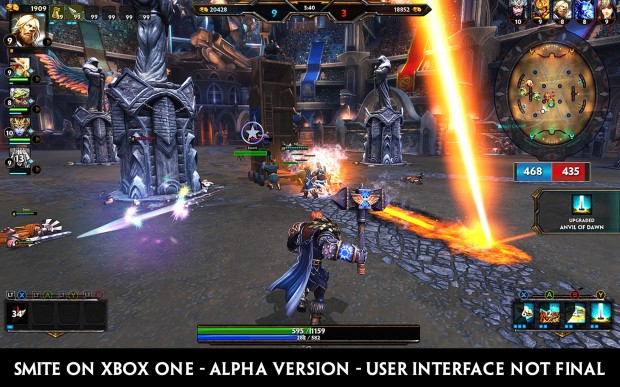 2. Smite (Xbox One)
While the other big MOBAs duel to the death on PC, Smite, while still in open beta, has the console field pretty much all to itself, and Hi-Rez Studios has to be salivating at the possibilities. If you want a high-quality MOBA on consoles, SMITE is your best choice.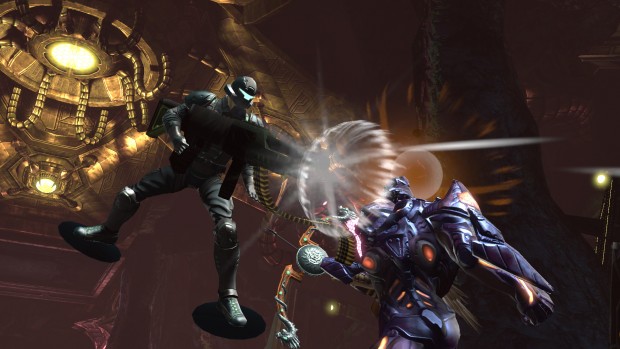 3. DC Universe Online (PlayStation 3, PlayStation 4)
DCUO lets you create your own superhero or supervillain and fight against and alongside the biggest names in the DC Comics Universe. Daybreak Game Company – formerly a division of Sony – updates the game frequently, and, as of mid-2014, it's the highest-grossing free-to-play game on both the PS3 and PS4.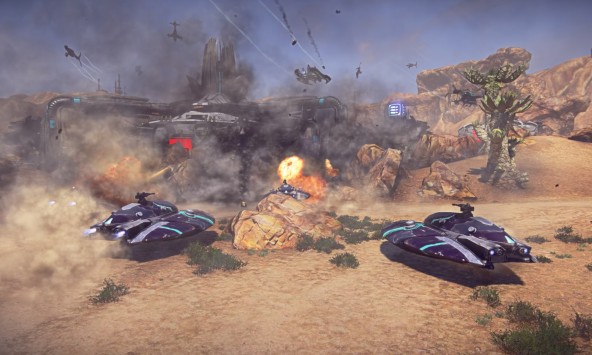 4. PlanetSide 2 (PlayStation 4)
Daybreak's epic open-world persistent shooter is new to PlayStation 4, bringing with it years of refinement from the PC version. Roam on foot, in vehicles, and through the air, battling for territory in a globe-spanning, three-way war with thousands of players!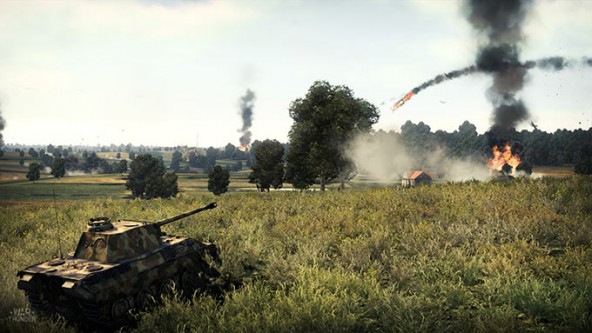 5. War Thunder (PlayStation 4)
Gaijin Entertainment's WWII-styled PvP game gets rave reviews as an alternative to Wargaming's bigger combat titles. Combining high-flying aerial action with earth-rumbling tank combat, War Thunder is easy to jump into but hard to put down.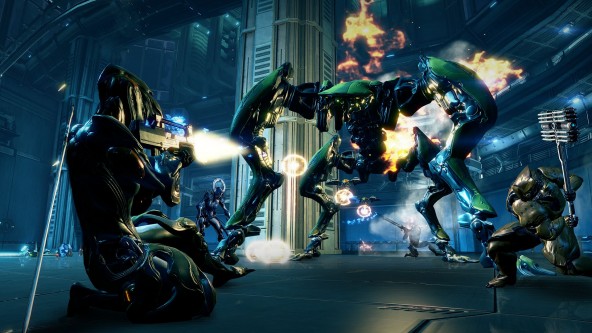 6. Warframe (PlayStation 4, Xbox One)
You can't go wrong with space ninjas, and Warframe's hack-and-slash action combined with four-player co-op makes it a natural for consoles. With over a dozen mission types and a wide variety of different 'frames to unlock, there's always something new to try.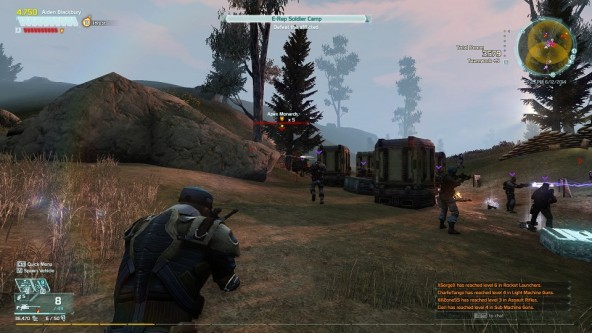 7. Defiance (PlayStation 3, Xbox 360)
Trion Worlds' adaptation of the SyFy TV show has its ups and downs, but it's a great open-world PvE experience, with loads of free content and a generous F2P system. You don't need to know about the show to enjoy it, but it doesn't hurt.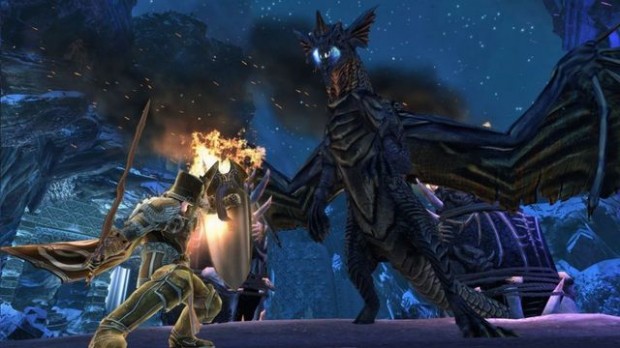 8. Neverwinter (Xbox One)
Want a mostly traditional fantasy MMORPG on consoles? There aren't too many options, and Neverwinter probably stands out as the best. While quibbles about the cash shop are valid, if you want sword-and-sorcery based on the granddaddy of all RPGs, Dungeons & Dragons, take a trip to Neverwinter.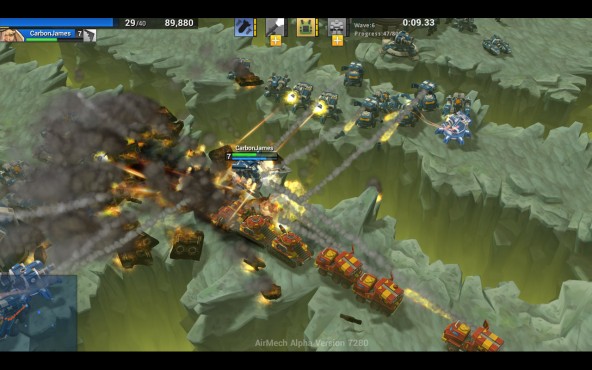 9. Airmech Arena (PlayStation 4, Xbox 360, Xbox One)
Carbon Games' transforming robot MOBA is a modern take on the genre, offering fast-paced action and strategic decisions that will always keep you thinking. And shooting. Did we mention there was lots and lots of shooting?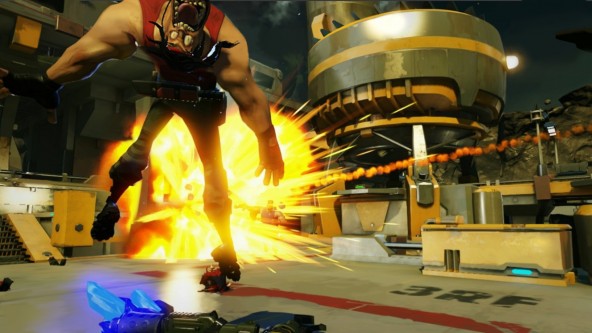 10. Loadout (PlayStation 4)
If you like match-based PvP, then Loadout's got you covered. It's got crazy characters, crazy weapons, crazy customization options... well, crazy pretty much everything. It's easy to dismiss it as a Team Fortress 2 clone, but that doesn't do justice to its robust gameplay and unique style.
---
About the Author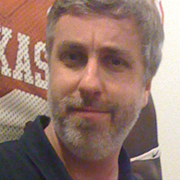 Jason Winter
,
News Editor
Jason Winter is a veteran gaming journalist, he brings a wide range of experience to MMOBomb, including two years with Beckett Media where he served as the editor of the leading gaming magazine Massive Online Gamer. He has also written professionally for several gaming websites.
---
Read Next
💣 Feature |

Love It Or Hate It: Dungeons & Dragons Online
Some free-to-play games are more polarizing than others, with some sides taking the stance of "great, totally non-exploitative implementation" and others thinking "total pay-to-win trash." We'd like to see on what side of the ...
By Jason Winter - 8 years ago
You May Enjoy