Top 7 Most Complex MMORPGs You Can Play Now
If you're looking for an MMORPG game with a little more meat on the bones, this list should be for you.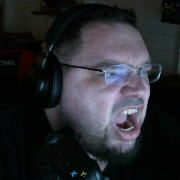 By
Troy Blackburn
, News Editor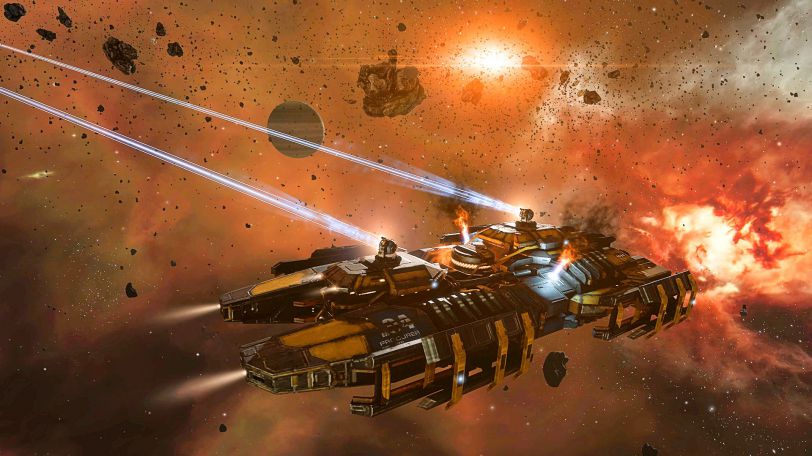 In this list, we're taking a look at some of the most complex MMORPG games out there. Whether it's crafting, skill trees, character builds, or the world itself, these are some of the most dense MMO games you can still get your hands on.
EVE Online
Let's start with the super obvious in EVE Online. Often criticized as the "spreadsheet MMO", EVE offers a vast universe to explore, many ships to explore it in, resource gathering, a player-driven economy, and massive battles that play out over months. The game features a skill-based progression system and a steep learning curve to get started. EVE Online is a unique and challenging experience for players seeking depth and immersion in a virtual universe.
Ultima Online
Ultima Online features a huge open world where players have the freedom to explore, interact, and shape the game environment. Similar to EVE Online, Ultima Online has a skill-based progression system that gives skill points by using certain abilities. UO contains a robust crafting system and a player-driven economy, with a strong focus on PvP. A robust housing system allows players to customize their homes and encourages player interaction through guilds, alliances, and social activities. Ultima Online offers a deep and immersive experience that has stood the test of time.
Path of Exile
You already know where I'm going with this one. That skill tree. Path of Exile is famous (or infamous) for its complex skill tree that allows for freedom of builds and specialization into the way you want to play. Add into that the mix of abilities available in the game and you've got yourself one hell of a customization mix.
Wurm Online
Don't let the name fool you. Wurm Online is one of the most complex games out there. From the massive crafting system, to the complex skill system Wurm is full of deep systems to immerse yourself into. Players can terraform and construct in a world with a complex ecosystem, explore and navigate their way to adventure, and collaborate with other players to form villages, alliances, and trade networks. Wurm Online works on a real-time system where actions take time to complete, and the challenging survival mechanics means you have to make sure you're not dying of thirst and hunger. Wurm Online brings the challenge of mastering a complex virtual world.
Anarchy Online
Anarchy Online has many complex systems such as hacking, research, and nanobots, which provide gameplay depth and intricacy. There are a number of professions and trade skills players can specialize in, an expansive world to explore and quest in, plus a robust skill-based progression system with a vast array of skills and abilities. Anarchy Online features a complex character progression system with multiple skill trees, professions, and specializations. All of this comes together to create a deep and challenging sci-fi MMORPG experience.
Dungeons and Dragons Online
Dungeons and Dragons Online offers one of the deepest character specialization systems in the MMORPG genre, one that will be familiar to D&D fans. Not only can you create an all-powerful being to conquer enemies across the world, but you can just as easily scuff your character and make them nearly useless in combat. The leveling and progression are quite complex and allow for freedom that can get some players in trouble. You'll have to really dive into the builds you want to play and figure out what is going to work and what isn't.
Secret World Legends
When you talk about complexity you have to bring up Secret World Legends. No, not the combat, that's quite tame/lame. It's the questing in SWL that really brings complexity to the game. You'll be solving puzzles, deciphering code, examining top secret documents, and so much more when exploring the world of Secret World Legends. Whether using in-game clues to solve the case, or testing your Google abilities on the internet, there is always something interesting to do in SWL, and it often steps out of the realm of normal MMO questing.
That's our list of the Top 7 most complex MMORPGs you can play now. Which one is your favorite? Got a complex MMO we missed in our list? Let us know!
---
About the Author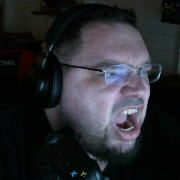 Troy Blackburn
,
News Editor
Troy "Noobfridge" Blackburn has been reporting on the video game industry for over a decade. Whether it's news, editorials, gameplay videos, or streams, Noobfridge never fails to present his honest opinion whether those hot takes prove to be popular or not.
---
Read Next
You May Enjoy