Top 10 Multiplayer Survival Games
Our favorite survival games to play with friends.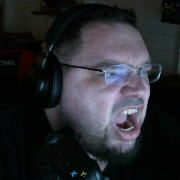 By
Troy Blackburn
, News Editor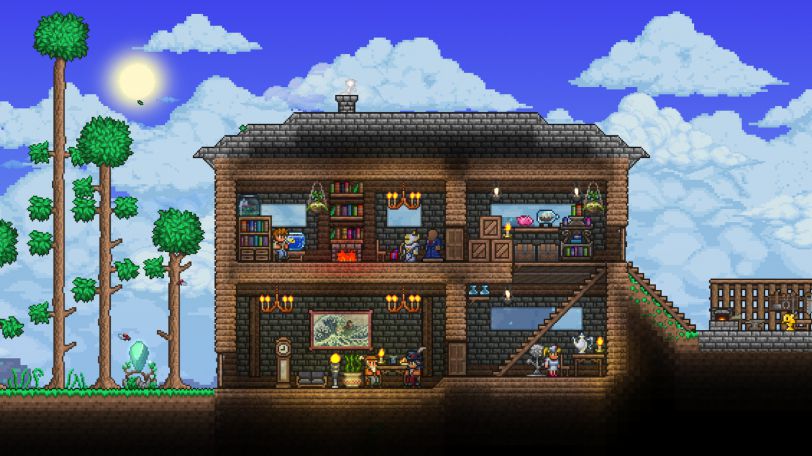 Sometimes you just want to be stranded on an island with your friends and show the world you're no pushover, surviving and even thriving. Well, maybe not in real life, but definitely in video games. Here are our Top 10 Multiplayer Survival Games you can play with your friends.
Don't Starve Together
In Don't Starve Together, players find themselves in a randomly generated, Tim Burton-esque world filled with eerie landscapes, strange creatures, and a variety of biomes. The primary objective is simple: survive as long as possible. However, this task is far from easy, as players must contend with numerous environmental challenges and hostile creatures.
The game features various playable characters, each with unique abilities, strengths, and weaknesses. These characters have different starting items and perks, which can significantly influence gameplay and strategy. Cooperation and teamwork are essential to thriving in the harsh environment, as players must gather resources, craft tools, build shelter, and fend off dangerous creatures.
Terraria
Terraria features 2D pixel art graphics and allows players to explore an open world filled with procedurally generated environments, biomes, and various creatures. The game does not have a linear storyline; instead, players are encouraged to set their own goals and objectives. I still consider Terraria the best $10 I've ever spent on a game given the hundreds of hours of enjoyment I've gotten out of it.
Starbound
The lesser-known cousin of Terraria, Starbound sees players roaming the galaxy in a sandbox universe ripe for the picking. Players take on the role of a character who escapes from their home planet after it is destroyed by an unknown force. Equipped with a damaged spaceship, players embark on a quest to explore the universe, discover new planets, and uncover the mysteries behind their home planet's destruction.
Raft
In Raft, players find themselves stranded on a small wooden raft in the middle of an endless ocean. The primary objective is to survive by collecting resources, expanding the raft, and fending off various challenges, all while trying to find a way to escape the vast ocean expanse. Players can craft tools, weapons, and structures to enhance their chances of survival.
The Forest
The core gameplay of The Forest revolves around survival and crafting. Players must scavenge for resources, such as sticks, logs, rocks, and leaves, to build shelters, craft weapons, tools, and traps, and gather food and water to sustain themselves. As players explore the island, they will encounter various wildlife, including deer, rabbits, and boars, which can be hunted for food and materials. However, they must also watch out for the cannibals, who roam the island and pose a significant threat to the player.
Sons Of The Forest
Sons of the Forest is currently in Early Access on Steam but comes from the developers behind the immensely popular The Forest. Players are sent to find a missing billionaire on a remote island when they once again find themselves in a cannibal-infested hellscape. You'll find your typical crafting and building while struggling to survive in Sons of the Forest.
Rust
Everything in Rust wants to kill you. All you can do is survive. One of the most popular games for YouTube clips, Rust has long been a staple of the multiplayer survival genre. Released in 2018, it still enjoys "Very Positive" ratings to this day. Resource gathering is a fundamental aspect of the game, requiring players to collect materials like wood, stone, metal, and cloth to create shelter, weapons, and equipment. Players must manage their hunger, thirst, and health while also considering threats from other players who may attempt to steal their resources or engage in combat.
ARK: Survival Evolved
If dinosaurs are your thing, then ARK: Survival Evolved is the game for you. ARK takes place on a mysterious island populated by dinosaurs and other prehistoric creatures. Players wake up as a survivor with no memory of how they arrived on the island. Their primary objective is to survive and thrive in the wild, which involves gathering resources, crafting tools, building shelters, taming and riding dinosaurs, and ultimately unraveling the island's mysteries.
Valheim
In Valheim, players take on the role of a fallen Viking warrior who finds themselves in the afterlife, in a procedurally generated purgatory world inspired by Norse mythology. The primary goal is to prove yourself to the gods by exploring the world, defeating powerful creatures, and conquering the game's bosses known as "Mighty Beasts."
Minecraft
The king of them all. Minecraft brings in billions of dollars with its blocky world of crafting and survival. You can cruise around in Creative Mode and bring your dreams to life, or challenge yourself in Survival Mode where you must gather resources, craft tools and weapons, and build shelters to protect yourself from the hostile creatures that roam the night. The game features a blocky, pixelated art style, which has become iconic and recognizable worldwide.
And that's our list. Let us know your favorite multiplayer survival game in the comments section.
---
About the Author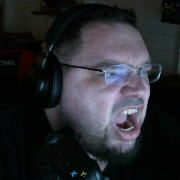 Troy Blackburn
,
News Editor
Troy "Noobfridge" Blackburn has been reporting on the video game industry for over a decade. Whether it's news, editorials, gameplay videos, or streams, Noobfridge never fails to present his honest opinion whether those hot takes prove to be popular or not.
---
Read Next
You May Enjoy