Wargaming Finds Itself In Hot Water Following DMCA Takedown Of Toxic World Of Warships YouTuber
Russian content creator made offensive personal remarks directed toward WG staff.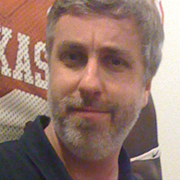 By
Jason Winter
, News Editor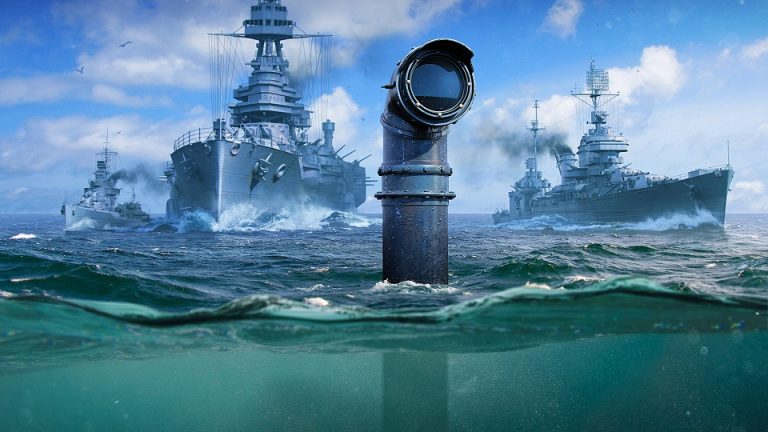 Wargaming has found itself embroiled in another controversy regarding issuing a DMCA takedown of a content creator for one of its games. Back in 2017, the company found itself facing criticism for threats one of its employees made to a World of Tanks creator, including that it would "go through YouTube and take it [a video] down with a copyright strike." While that matter was resolved with little damage and with an apology from Wargaming, another recent incident has evoked memories of that one, as well as casting a negative shadow on the whole concept of using DMCA takedowns to remove controversial content.
As Massively Opinionated reports, Wargaming did indeed issue a DMCA strike against a Russian World of Warships content creator on YouTube who goes by the name of Nomen. What makes this matter different than the previous incident, which involved a creator named SirFoch, who used plentiful cursing to lambaste Wargaming for a vehicle it introduced, is that Nomen's content is not only critical of the game but also ventures into territory that can rightly be considered offensive by just about any standard. According to one of the commentors in the Reddit thread discussing him:
"Aside from having some absurd views about the game itself (Thunderer, Georgia, Alaska, being bad, Kremlin unplayable bad, DDs and smokes being OP, general poor level of knowledge about game mechanics) he has been very abrasive and offensive in a way Foch has never even dreamt to be. Nomen is a guy who would spend 30 minutes describing how WG employees of his choice should f*** their mothers. On top of it an endless stream of racist slurs (WG catering to the n***ers in the West you know) and homophobia all over."
Wargaming employee Ev1n responded to that comment by explaining the company's rationale for taking action against Nomen:
Evening sailors,
We value any content dedicated to our game, regardless of whether it contains any criticism or not. We can disagree with the creator's position, but we will respect it and take it into account, as long as it is presented in a relatively civilized way. We also understand that we all get emotional when talking about the game sometimes, so we always look for the essence of the content without taking the emotional delivery personal. Dozens of creators who openly criticize the game and who do so in a rather emotional way are proof to that.
However, there is a line between being passionate and being outright offensive, as well as between criticizing the game and insults, slurs and other extreme expletives. We have no issue with people disliking the game or its aspects, but we are not fine with crossing these lines.
Unfortunately, as described by /u/GBR2021, this has been the case with the content creator in question.
The comparison to SirFoch is not lost on us and is exactly why we always try to resolve conflicts through dialogue first. We tried to address the situation with them several times, over a very long period of time - months and years. However, despite these attempts we kept having to deal with slander, extreme slurs directed at other players, content creators and company employees, as well as calls to violate our EULA. In the end, as we exhausted the means to resolve the issue through mediation, we had to take action using other tools at our disposal, even though we believe such measures should be avoided whenever possible.
Looking back at World of Warships community history, through all our ups and downs, our content creators have always been free to speak their minds about the game. There have been many cases when we have reached out to some of them regarding the tone of their content, their language or imagery used and we've always been able to find resolution without escalation. We do believe this is the way it should be. However, in rare cases like this, when dialogue proves insufficient time and time again, we are committed to taking harsher action as applicable to each individual case.
Thank you,
The World of Warships team
There's no doubt that Wargaming should seek to distance itself from this individual. That being said, the purpose of a DMCA request is not to remove content created by a toxic person, even one promoting illegal actions, such as breaking an EULA. DMCAs are meant to remove content that a person does not have the legal right to produce regarding your company's products. And yes, while that is a kind of "handshake agreement" that every video game company has with its content creators, Nomen had just as much right to create a World of Warships video as you or I -- which could be none at all, depending on Wargaming's point of view, granted, but would be the same for anyone.
On the other hand, most large content creation platforms, like YouTube, are not known for their effective policing policies. Ev1n said that Wargaming "tried to address the situation" over "months and years" and only after failing to reach a solution "through mediation" did it take the drastic step to issue a DMCA takedown. There's no mention of whether Wargaming went to YouTube to try and have Nomen's content flagged as offensive and removed and whether YouTube rebuffed those attempts.
Let's suppose for a minute that WG did attempt that, and YouTube said "no." Then what? That's not an easy question, but I don't think the answer is "DMCA." Consider all the less-than-positive things that are being said about Activision Blizzard CEO Bobby Kotick over the past week. While the majority are likely even-tempered, if heated, it wouldn't surprise me to find a few corners of the internet where some less-flattering labels are being applied to him. Could he, or the company he represents, take action against people who create that kind of content? And if they did, and were successful, could that spread to those other, milder, creators?
I'm not a huge proponent of the "slippery slope" logical fallacy because it is, after all, a fallacy. Kotick or Activision taking those steps would rightly be perceived poorly in the community -- as if his/their reputation could be tarnished any further, granted -- and lead to even further anger from fans and players.
With Wargaming, though, it's hard to give the company the benefit of the doubt, considering its past dealings with its community, both with the SirFoch incident as well as the other tussles it's had with prominent content creators. I hope all other options truly were expended before going the DMCA route. Even if they were, it's not a step I would take, regardless of how offensive the creator in question is becuase it opens up the possibility that it could be done to anyone who crosses Wargaming staff.
---
About the Author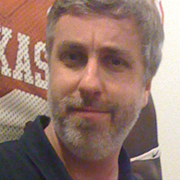 Jason Winter
,
News Editor
Jason Winter is a veteran gaming journalist, he brings a wide range of experience to MMOBomb, including two years with Beckett Media where he served as the editor of the leading gaming magazine Massive Online Gamer. He has also written professionally for several gaming websites.
---
Read Next
You May Enjoy