Strap On That Lightsaber, We're Previewing Legacy Of The Sith With The SWTOR Team...And We Have A Code For You!
The team wouldn't give us any information on a character featured in the expansion's artwork, though.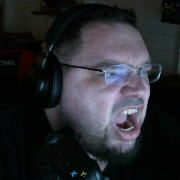 By
Troy Blackburn
, News Editor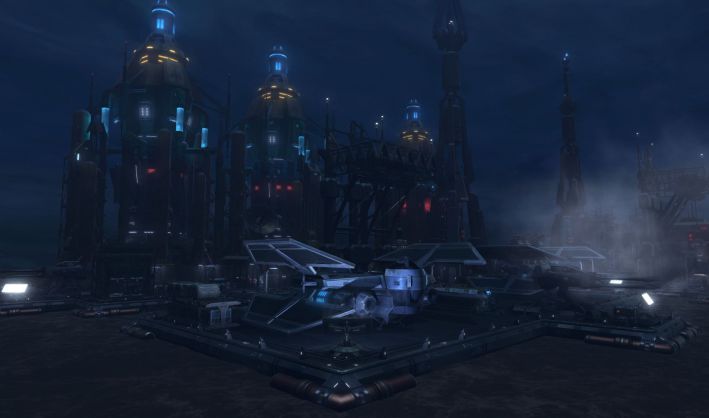 Star Wars: The Old Republic is gearing up to celebrate 10 years of MMORPG storytelling and the game's newest expansion, Legacy of the Sith, now has an official release date of December 14th, 2021. Earlier this week I had a chance to take part in a sneak preview event with members of the SWTOR team, including Creative Director Charles Boyd, Project Director Keith Kanneg, and Community Manager Jackie Izawa. During this event, the SWTOR team members touched on where the story is headed and the main characters we'll be seeing along the way.
As always, the usual disclaimers about everything we've been shown so far being a "work in progress and subject to change" apply.
Let's start off with some free goodies. Head over to www.swtor.com/redeem-code and use the code "LotsOfTau" to receive a Tau Idair stronghold decoration between now and December 5th.
Speaking of Tau Idair, she will continue to be a prominent character in the continuing story of SWTOR, accompanying Republic players during their journeys through Legacy of the Sith. Creative Director Charles Boyd emphasized Tau's character growth through Onslaught and it looks like her story arc will continue to be an important story beat in the next expansion. For Empire players, Darth Rivix will be back as your partner in crime, so be prepared to carry your trust issues into Legacy of the Sith.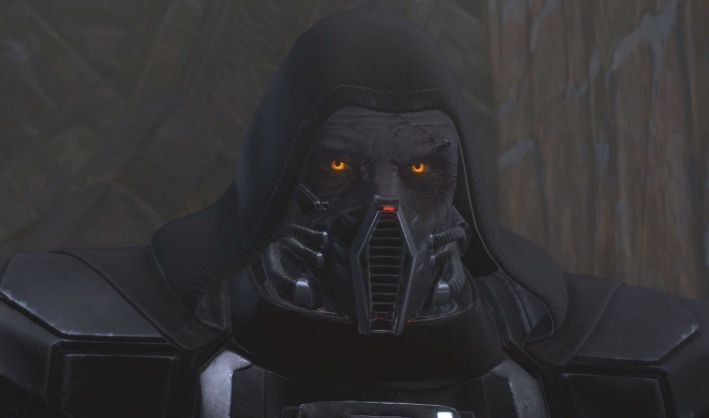 Players will be heading back to the planet of Manaan as Darth Malgus makes a power play to control the planet's valuable kolto, a liquid with fantastic healing properties. The traditionally neutral planet has been overrun with Malgus's forces, and the atmosphere of war has taken over the normally serene planet. Expect to see a different side of Manaan, and its residents, as the story continues.
Along with new story zones, Legacy of the Sith will also bring a brand-new flashpoint on Elom and a new Operation, The R4 Anomaly. The R4 Anomaly will, as usual, consist of multiple boss fights and a self-contained story, leaving the main storytelling of the expansion in the main campaign. Featuring a creepy "space-horror" vibe, this newest operation looks to add more variety to the settings we can explore in the SWTOR universe. Look for the new Operation a short time after the launch of 7.0 Legacy of the Sith.
In addition to some new characters and the ones we've already mentioned, fan-favorites Major Anri and Lana Beniko will return for major roles, and we'll meet a new Jedi Master Arn Peralun, the cyborg augmented former Padawn of Tau Idair. The SWTOR team were also a little cheeky with us about another new character featured in the updated key art for the game. In the bottom center, a lightsaber wielding Twi'lek appears. Who this character is or what role they play in the story of Legacy of the Sith is unknown for now. The team members would not even give us a name and only referred to "that character that we did not mention" when the artwork was shown. It sounds like there are big plans for this mysterious individual.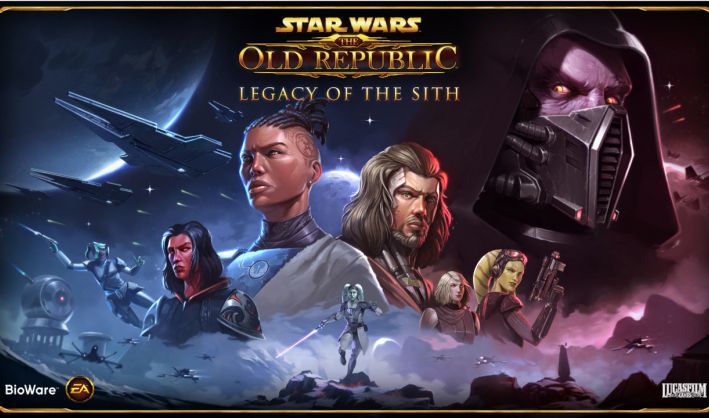 Project Director Keith Kanneg emphasized that Legacy of the Sith is just the beginning of a planned year-long celebration of SWTOR's 10-year anniversary. Kanneg reiterated that there is already an internal schedule of events, improvements, and additions to the game planned for all of 2022.
Legacy of the Sith is scheduled to launch December 14th, 2021.
---
About the Author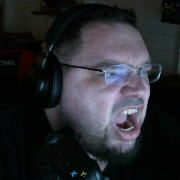 Troy Blackburn
,
News Editor
Troy "Noobfridge" Blackburn has been reporting on the video game industry for over a decade. Whether it's news, editorials, gameplay videos, or streams, Noobfridge never fails to present his honest opinion whether those hot takes prove to be popular or not.
---
Read Next
You May Enjoy