What Really Constitutes Pay-To-Win?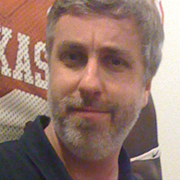 By
Jason Winter
, News Editor

Every free-to-play game is pay-to-win.
That's a sentiment I see all the time. No matter what game is being talked about in an article, someone in the comments will talk about how it's pay-to-win. Everyone has their own definition, and what's totally reasonable to someone is exploitative and expensive to another.
The undeniable truth is that every F2P game (as well as every buy-to-play game and some sub-fee games) has an item shop, and it's expected that the developers will put things in it that they expect/hope/need you to buy. But how much is "too much"? How essential does an item or upgrade have to be before it crosses the line from "fine" to "paid advantage"?

Let's start by identifying the extremes. I think everyone would agree that purely cosmetic items – armor/weapon/character skins, fancy hats (hello, Team Fortress 2), new paint jobs for your cars, etc. – that convey absolutely no in-game stats are fine.
On the flip side, if there's an item that is available only in the item shop, that cannot be gained via in-game activities, and is statistically better than anything available in game... that's pretty much the definition of pay-to-win.
But what lies in-between? Where do you draw the line between F2P and P2W? Here are some examples of common monetization methods in F2P games, all of which have, at some point, drawn out the plaintive cries of "pay to win!"

Boosts. Advancement-rate boosts are present in nearly all F2P games. Whether they boost your character's leveling XP, crafting XP, currency gain rate, etc. – if there's a way to speed up your progress, you better believe it'll be sold in the item shop.
When a game artificially keeps its gain rates slow so that it can sell the "cure", that's bad. It's also pretty difficult to prove when that's the case. Still, since they don't confer any actual in-game benefits, except letting you get powerful faster, most people are OK with this kind of transaction. Are you?

Buying gear. As with base leveling speed and boosts, the difficulty in getting gear in-game is a big factor here. If it's relatively easy to get gear, requiring only a few hours' time for a typical item, then it's generally perceived as not too much of a bad thing if you can buy that same gear for real-world money. If it takes a long time to get gear, like a typical PvE progression game that requires multiple dungeon or raid runs over the course of several weeks or months, it might be seen as if you're more "encouraged" to buy your gear instead of earning it.
The power of the gear, and in fact the verticality of the game as a whole, also factors into it. In PlanetSide 2, for instance, all gear is (theoretically) sidegrades: a weapon that fires faster does less damage, for instance. In Rift, new levels of gear provide direct benefits, such as increased stats. Most people would have more of an issue with the latter case than the former, while some don't want to see stat-based gear available for sale at all.

Buying in-game currency or game time. This doesn't apply as much to pure F2P games but is a factor in games like Guild Wars 2, EVE Online, and (soon) WildStar. In all of these games, you can spend real money for a currency (gems in GW2, PLEX in EVE, and CREDD in WildStar) that can be exchanged for in-game currency. In effect, you can spend money to get gold, or the equivalent thereof, and with it, potentially gear.
One line of reasoning goes that, because you can, technically, get real-money stuff without actually spending real money, anything goes in the item shop. It's not "pay-to-win" if you don't technically have to pay, regardless of how long it might take you to grind for the currency.

Buying convenience and basic utility. Like boosts, the amount of bag or vault space you have unlocked doesn't directly impact how much damage your character does, so it's technically a stretch to call this sort of thing "pay to win." But it's hard to imagine someone being able to manage a character up to combat competence without a reasonable amount of space to keep all their stuff – not to mention other basics like hotbars (hello, SWTOR!) and currency caps or time-based lockouts.
Does "annoying and infuriating unless unlocked" count as "pay to win"? Or does it need to be something meatier and directly combat-oriented to count? Or do you just not like the notion of anyone being able to purchase any kind of advancement, such as in advancement speed, over you? Let us know!
---
About the Author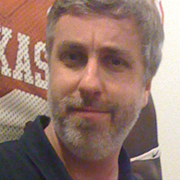 Jason Winter
,
News Editor
Jason Winter is a veteran gaming journalist, he brings a wide range of experience to MMOBomb, including two years with Beckett Media where he served as the editor of the leading gaming magazine Massive Online Gamer. He has also written professionally for several gaming websites.
---
Read Next
You May Enjoy