WildStar's Revenue Model: Can It Last?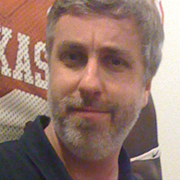 By
Jason Winter
, News Editor

WildStar isn't going to be free-to-play when it launches.
Of course, that won't stop people from speculating about when it will, because all subscription-based games that have come out over the last several years have either made the switch or wilted away into nothingness. And it's tempting to say that Carbine Studios plans to do so, after a few months of milking the sub market as well as box purchases.
I'm not sure I'm on board with that hypothesis, at least for this case.
The first comparison many people made was to EVE Online, which utilizes PLEX in a method similar to WildStar's CREDD, allowing players to essentially purchase game time with real-world currency and sell it for in-game currency. Alternatively, players can buy PLEX/CREDD with in-game currency and essentially never have to pay real money for their subscriptions.

PLEX has worked in EVE for nearly five years. Other games, like Rift and Guild Wars 2 have experimented with a similar "real cash/cash shop currency for in-game currency" exchange, but neither of those two games have a subscription, making such exchanges less common.
The difference, I think, between EVE and WildStar is in the core concepts of the game. EVE is many things to many people, but it seems to me that accumulation of material wealth is the major focus of a large chunk of players. Yes, players accumulate gear and gold in any MMO, but the "focus" of other games, if you will, seems to be more on killing monsters and on adventuring than strictly on loot acquisition.
Despite their multiple messages, I think WildStar has also been marketed as a "traditional" MMO, where you'll fight monsters, explore the world, do some PvP... and yeah, you'll get loot, too. But that's more of a side effect of the gameplay, rather than the primary reason to play.

In other words, there are people – a large number of them, I'd guess – who play EVE with the sole intention of amassing a fortune. Is WildStar set up to be the type of game where hardcore cash farming is a realistic and desirable form of gameplay? Truthfully, I'm not sure, but nothing I've seen about it indicates it will be.
It all depends on the exchange rate, but in that sense, I'd say it's likely we'll see relatively few "free" players of WildStar, who ruthlessly farm in-game cash so they can exchange it for CREDD. It's more likely that a non-farmer such as myself might accumulate enough to buy a month's worth of CREDD every now and then and feel like I'm playing for "free" at least a little bit.
I think that slight concession might be enough to keep WildStar from jumping onto the F2P ship for a while, and I really don't think the game is set up to be a "cash grab" type of game. I don't believe Carbine would have put as much thought as they did into the system if their intention is to scrap it a few months in. Virtually all other games that did a quick F2P turnaround were of the simple, "Pay a monthly sub, no other options" variety.

This isn't to say they won't, if the real-world economics dictate they must – and F2P must be lurking in the backs of their minds somewhere – but I think they truly believe this system can work for the long haul. Even though it might not be as viable or as attractive an option for its players than for its EVE counterparts, I think it offers enough variety that it should work for a while.
The Elder Scrolls Online, on the other hand? Free-to-play in a year, year and a half, tops.
---
About the Author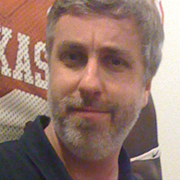 Jason Winter
,
News Editor
Jason Winter is a veteran gaming journalist, he brings a wide range of experience to MMOBomb, including two years with Beckett Media where he served as the editor of the leading gaming magazine Massive Online Gamer. He has also written professionally for several gaming websites.
---
Read Next
You May Enjoy