Word Play: Going To War With Tribal Wars 2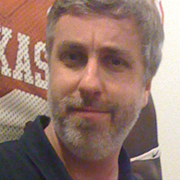 By
Jason Winter
, News Editor

InnoGames' social strategy game Tribal Wars has seen over 50 million players embark on an epic path to conquest and glory since its launch a decade ago. Started by a pair of German brothers and their friend in 2003, the browser-based game starts players off in charge of a small village that, over time, builds up its industrial and military might with an eye toward forging alliances and doing battle with other players, an effort that can take months or even years.
Now the company is putting the finishing touches on the follow-up, Tribal Wars 2, giving MMOBomb an exclusive sneak peek at the pre-alpha build. Product PR Manager Fabio Lo Zito told us that TW2 "took the basic principles of the first game" but updated them for a more modern audience. Graphical fidelity is one obvious advance, but so is the ability to take your game with you wherever you go.
"Right from the planning stage, we wanted it to be a fully-functional cross-platform game," Lo Zito said. "We want players to have one account and use it on browser, iOS, and Android. We're optimizing the game a lot for touch screen and various mobile devices."
So you'll be able to access your fiefdom from anywhere – especially helpful considering the time-gated nature of the game, which is similar to other F2P city-building games. You improve your city by building structures, drafting armies, and so on, all of which take a set amount of time. You'll start by invading NPC-controlled barbarian villages and eventually work your way up to clashing with other players. Yes, that means you can get wiped out and be forced to start over, but it's a risk you'll have to take.

Not that InnoGames isn't aware of the issues facing new players, who might seem overwhelmed at having to take on established empires. The early-game experience in TW2 is simpler and more streamlined than in its predecessor, delaying "no turning back" choices like which order to join and putting complex, potentially confusing, buildings farther up the development tree.
But eventually, somebody's going to want to bully the new kid on the block, and when that new kid is you, that's not much fun. There are diminishing returns for attacking the same player over and over, so it won't benefit a veteran player to keep picking on the same easy targets. And, in general, the game goes out of its way to favor people who have limited time, rather than cater exclusively to the no-lifers. "The more time you put in the less effective it gets," Lo Zito explained.

You can also form guild alliances with other players – united we stand, divided we fall, and all that. In fact, Lo Zito envisions a kind of transition in the scope of battle as a server ages; you'll start off as individuals fighting barbarians and each other and eventually, as your cities and alliances grow larger, evolve the battles into massive guild-on-guild wars.
And if you want to spend your way to the top? Well, that's an option, but it only has the advantage of speeding up your progress, either by giving you more slots for building projects or rapidly finishing construction. There are no outright "pay to win" elements, like more powerful buildings or units, though one could debate that the ability to advance faster than your opponents is a form of "soft" pay-to-win. Still, InnoGames has to make money somehow, and this technique has been accepted in games of this genre for a long time, so it's not likely to change.

Tribal Wars 2 is currently in alpha, but InnoGames plans to enter closed beta in the near future. Open beta and full launch will come later this year. You can check out the game and register for the beta at en.tribalwars2.com.
---
About the Author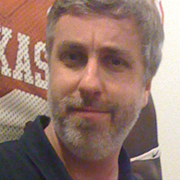 Jason Winter
,
News Editor
Jason Winter is a veteran gaming journalist, he brings a wide range of experience to MMOBomb, including two years with Beckett Media where he served as the editor of the leading gaming magazine Massive Online Gamer. He has also written professionally for several gaming websites.
---
Read Next
💣 Feature |

Mordor or Bust! LOTRO Extended to 2017
When I was first getting heavily into The Lord of the Rings Online back in 2007, a common joke among players, commenting on how slowly content was coming to match the pace of the books, was "Mordor in 2016 or bust!...
By Jason Winter - 9 years ago
You May Enjoy