Does Early Access Still Appeal To You?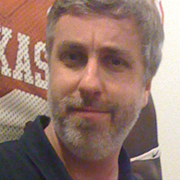 By
Jason Winter
, News Editor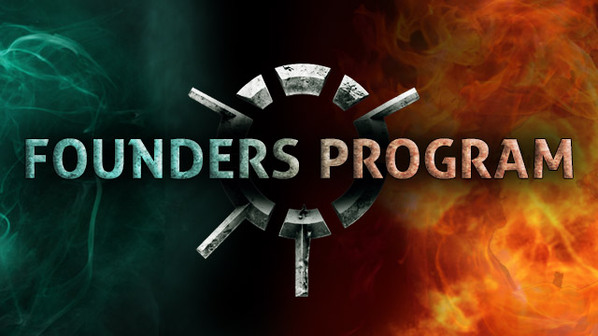 So I Tweeted out something semi-amusing Thursday morning:
I've got a game that's in such a pre-pre-pre-alpha state, I haven't even conceived it yet. Thinking of doing a Kickstarter. Hype train GO!!!

— Jason Winter (@winterinformal) April 24, 2014
But as I progressed through the day, I started to wonder if it could actually work. I could upload a video of me talking about grandiose mechanics... make all kinds of promises... produce a vague schedule... instant profit!
All right, so that's all a bit in the extreme. But it got me to thinking: Are we still head-over-heels in love with the concept of "buying in" to a game before it's launched? And should we be?
(While Kickstarter and early access aren't exactly the same, they still both offer the same basic premise: Pay now for a game you'll get in full later. I'll focus mostly on early access here, since it's more immediate and more likely to arouse gamers' suspicions.)

Just like the betas of old, early access is both a way to test a game before its "full" launch, and a way for a company to drum up interest in a game. Unlike those old betas, early access can actually provide income, which probably explains why every type of game, from MMOs to shooters to simulations to sandboxes, are offering it.
It's not just the smaller, indie devs, whom one could argue need the financing to help see their projects to completion, that are doing this. Larger companies, like SOE and Trion Worlds, are offering early access to their free-to-play games, meaning that you can play a "free" game now – by paying money for it.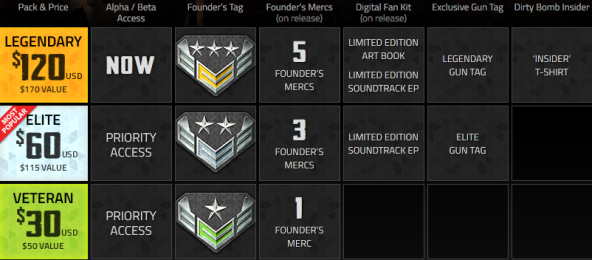 Granted, those buy-ins include special items and/or cash-shop currency when the game formally launches, but it still rubs some people the wrong way to see not just a F2P game cost money to play, but for a big company with millions of dollars behind it to take such an approach.
Both points are easily enough refutable, though. If you don't want to pay, you don't have to; just wait until the game launches and enjoy it in its F2P form. And, as much as SOE (for instance) might have a large budget behind Landmark and H1Z1, and they won't cancel the games if they don't receive enough pre-purchases, they do expect a return on that investment. Does it really matter if that return comes now or six months down the road? And if you were going to buy it anyway, does it matter when you pay for it?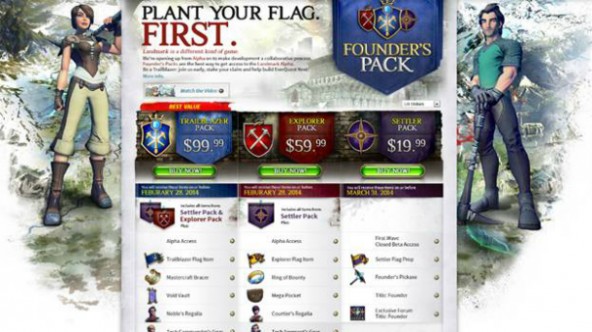 But it would seem to me that the earlier the money goes into a game, and the more it feels like players are paying for a "premium" service – whether that premium includes early access, special items, or both – the more players will expect out of the game. Sure, "it's only alpha/beta" will satisfy people for a while, but unlike in the old days, when people never saw the warts and blemishes of grossly unfinished games, players now see the sausage as it's being made – and it can sometimes be an ugly business.
Even if you're satisfied with a game you buy into, there's the question of fatigue. Every game eventually loses its appeal, whether that comes after playing for 20 hours or 200 – or, in the case of some games, 2,000 or more. By heavily playing an unfinished game before it launches and has all its features, are you starting that "burnout clock" more quickly?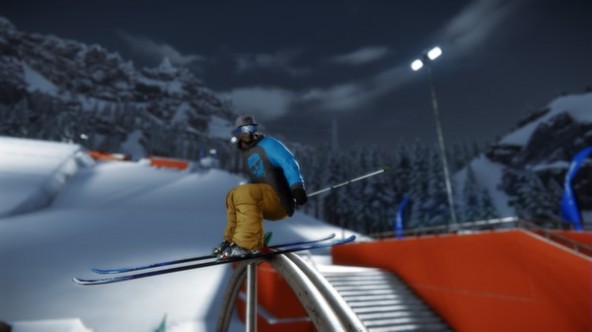 On the one hand, getting your entertainment value out of a game, whenever you get it, is what really matters. If you like the pre-launch game, that's great. But online games are a moving target for developers, and that thing you really, really like might still be months away. Sure, you can always come back to it, but will you still attack it with the same fervor you did when it was new?
Offering early access is a double-edged sword. As a vehicle to promote the game, put it through its playtesting paces, and provide early revenue, it's great. (The cynical among us might realize that those first two goals could still be accomplished without the third.) But it also exposes a game's most flagrant flaws at a time when it's most crucially trying to gain traction. In that sense, maybe charging for it isn't such a bad idea – if it's free, people can just chalk it up to a bad experience and move on, but if they've got something invested in it, they're more likely to return when things are "fixed" and get their money's worth. In any case, it's a fine line between development and sales efforts, one that always seems to be getting adjusted.
What are your thoughts on early access games? Is it still something you look forward to? And are you generally happy with the early access purchases you've made, or are you in more of a "never again, I'll wait until it's released" mindset?
---
About the Author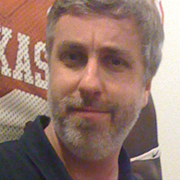 Jason Winter
,
News Editor
Jason Winter is a veteran gaming journalist, he brings a wide range of experience to MMOBomb, including two years with Beckett Media where he served as the editor of the leading gaming magazine Massive Online Gamer. He has also written professionally for several gaming websites.
---
Read Next
You May Enjoy