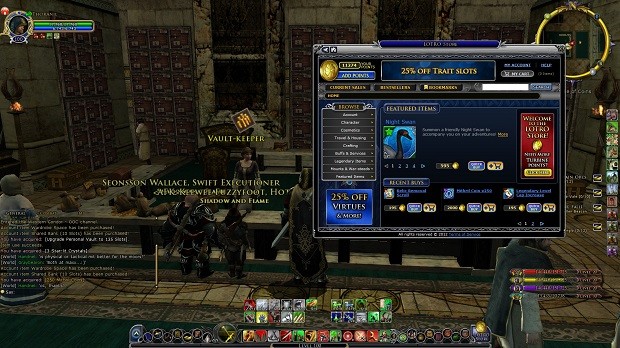 Trion Worlds is taking a lot of heat recently for the changes it's made to the cash shops in Rift and Trove. It's been a while since I played Rift with any regularity, and I've only dipped a toe in Trove, but for the longest time, I was under the impression that those games did a fine job with their cash shops, with only the occasional grumble from players.
I felt the same way about The Lord of the Rings Online's cash shop, which was lauded as a great system when LOTRO first went free-to-play, but has since lost its luster like the One Ring in a muddy riverbed. I was wondering what other games MMOBomb readers might have similar feelings about: free-to-play games whose cash shops started out great but then slowly — or maybe not so slowly — deteriorated in your eyes.
Note that I'm not talking about games whose shops looked dodgy from the start, like SWTOR's or ArcheAge's, but ones that seemed good and probably were good for a while before taking the plunge. What games would you include on this list?