Fool's Gold: Black Gold Online's Controversial Loot System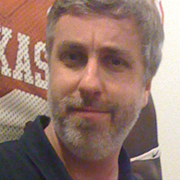 By
Jason Winter
, News Editor
By now, you may have already heard of the... unusual... payment model that is being implemented in the Chinese version of Snail Games' Black Gold Online. If you can't understand what's being spoken in the video, the main concepts (courtesy of MMOCulture) are:
The system, Black Gold Time, will automatically (every hour) or manually "lock" the loot players get within a time frame.

After a few hours, some items will be "locked," while others will enter player's inventory.

The basic items and less valuable one will be spared from this "lock" system.

Players will then purchase gold using cash, and selecting which time slots items to claim. Time slots can be deleted manually.

There is a dice roll option, and if successful, players may get a discount to claim the items. There is a chance all items in the time slot can be claimed for free as well.

Snail Games claims that this is to minimize the number of "useless drops" players need to handle.
Well, that's... huh?
If I'm interpreting this correctly, it boils down to this: You get some loot. Within the next hour (or couple of hours?), some of the more valuable loot will be "locked." You can "unlock" loot by paying real money or possibly via a (presumably free) dice roll. And it's all for your own good! Really, trust us!
Before your head explodes from reading this, let me play a little devil's advocate. Is this fundamentally any different from a number of games, particularly arena-style PvP games like World of Tanks and League of Legends, that offer you more XP if you pay? If you want to advance faster, you pay money; this is the same concept, only with regards to loot.
Even if you look at it that way, it's still pretty clear that this approach won't go over well in the West, and it reeks of manipulation. It's well known among psychologists that people react more strongly to loss of something they have than they do to the ability to gain that same thing. In other words, you're sadder if you lose $100 than you are happy if you gain $100.
That's how some of the most exploitative "free" titles get people to pony up. "You just completed level 10! Here's a swell hat you've earned, but only if you pay $5!" Your feeling is that you worked hard for that hat, it's yours, and now they're going to take it away from you if you don't pay. It hits a stronger nerve than if there was a $5 hat in the cash shop you could buy once you hit level 10. It's not altogether unlike how lockboxes work, but we've been over that already.
If Black Gold Online comes to North American shores, will this system come with it? If I had to bet money (or my level 10 hat) on it, I'd say "yes." Snail Games doesn't strike me as a company that's particularly interested in adapting its games – or its English – for a Western audience. The only reason Age of Wushu got any attention was because a segment of the MMO audience was absolutely starved for anything sandbox-y. BGO might appeal similarly to a niche audience but this approach is likely to scare off even the most hardcore potential player.
---
About the Author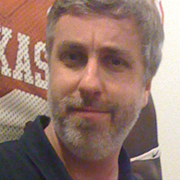 Jason Winter
,
News Editor
Jason Winter is a veteran gaming journalist, he brings a wide range of experience to MMOBomb, including two years with Beckett Media where he served as the editor of the leading gaming magazine Massive Online Gamer. He has also written professionally for several gaming websites.
---
Read Next
💣 Feature |

Free MMOs Strong, But Down In July
A couple of months ago, I looked at how various MMOs stacked up against each other, in terms of how much traffic their websites got – a reasonable enough way to determine general activity and populariy.
By Michael Dunaway - 10 years ago
You May Enjoy