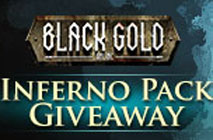 Black Gold Inferno Pack Giveaway
FREE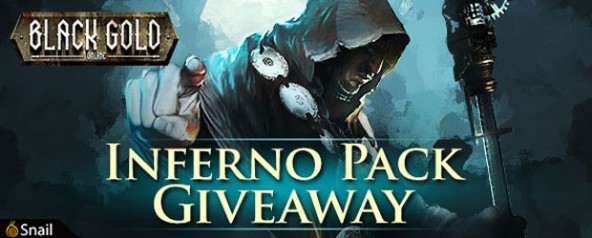 MMOBomb has teamed up with Snail Games to giveaway Inferno Packs in celebration of Black Gold Online's first content update Campaign of Ashes. The new update features new zones, cross-server PvP, and introduces a new Skill Surge system. To get your code you just need to click on the button below. Don't miss out on this offer!
Set in a vivid world where Neo-Victorian Steampunk clashes with traditional High-Fantasy themes, Black Gold pits sees two rival factions rival in both culture and style duke it out in fast paced action combat, shredding each other to pieces riding customized mechs or muscled dragon mounts.
How to get and use your Key:
1. Log in to your MMOBomb account to get your key. If you don't have one, register for free HERE.
2. Copy and paste your key to a safe place as you may not be able to retrieve it once you close your browser.
3. Signup for a account HERE and then redeem your key.
4. Claim your prize in game.
4. Make sure you never miss a giveaway, follow our updates via Facebook, Twitter!
5. Have Fun!
6. That's it, enjoy!
This Key contains the following items:
Duke of Darkness(30 Days)
3X Surge Potions(30 min)
10X Purple Crystals
10X Copper Medals
5X Lv1 Gem Boxes
200X Black Gold Fragments
200X Black Gold Faceted Pebbles
200X Black Gold Crystals
20X Gold Coins
More Giveaways:
Games You May Like