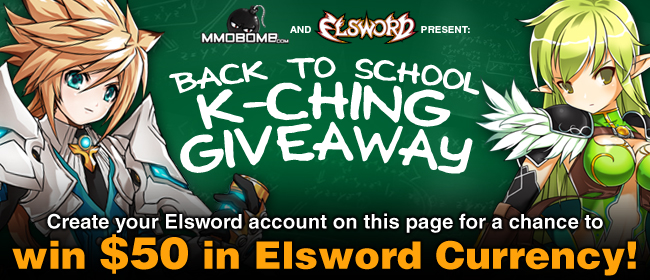 Elsword Free Currency Giveaway (Worth $500)
FREE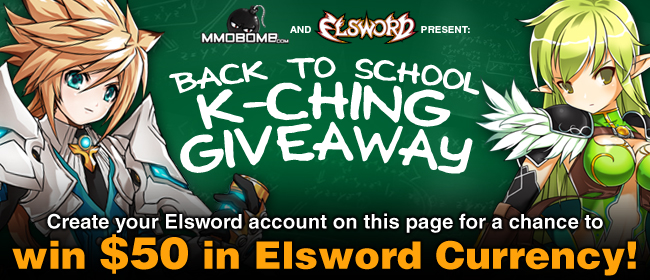 This fall, Elsword has partnered with MMOBomb to offer a legendary deal. From now until October 15, creating a new Elsword account from this MMOBomb page will enter you for a chance to win $50 worth of FREE Elsword currency ($500 in total!). Ten lucky winners will be chosen. Just check out the instructions below.
0 BUNDLES LEFT, ENTER HERE
Beat the back to school blues with the ultimate action MMORPG! Only Elsword lets you play your very own manga in the most exciting free-to-play action MMO around. Battle your way to glory through the sprawling PvE world and pulse-pounding PvP arenas.
How to get free Currency:
1. It´s easy, you just need to Register on MMOBomb.
2. Create a new Elsword account HERE using the same email address. You must use this link. Also you'll need to play at least to level 5 with that new account before October 15, 2013.
3. Like Elsword's Facebook page here: facebook.com/Elsword.
You will then be eligible to win. After October 15 we will select 10 lucky winners and each will receive $50 worth of free Elsword currency. We will contact winners via email after the event is over.
Lucky Winners:
- xTarzan
- xGon
- Nyarlath0tep
- JusticGundam
- 96hikari
- LuckyXstrike
- DarkrDays
- Jaaeyar
- Chuia
- ManaTakamiya
More Giveaways:
Games You May Like