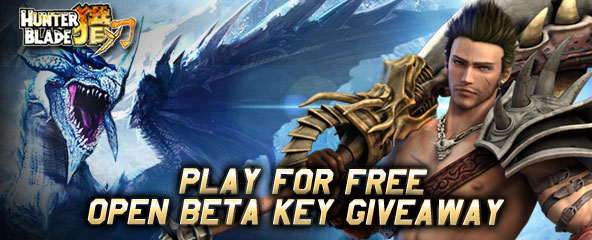 Hunter Blade Gift Pack Giveaway
FREE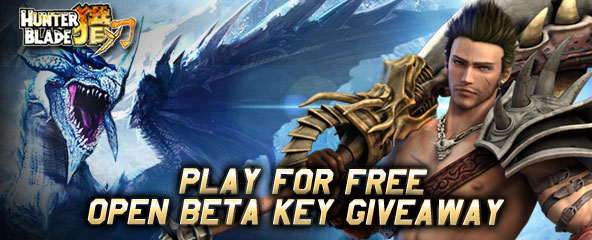 MMOBomb.com and BeeBoom have teamed up to give our users a code key which will grant you free in-game items for Hunter Blade. To get your key you just need to click on the button below. Don't miss out on this offer!
Hunter Blade is a free to play 3D action MMORPG developed by JoyChina with similar gameplay to the popular Monster Hunter series.
How to get and use your Key:
1. Log in to your MMOBomb account to get your key. If you don't have one, register for free HERE.
2. Copy and paste your key to a safe place as you may not be able to retrieve it once closing your browser.
3. Visit the official website and create your account, or log-in to your existing one.
4. Download the client after creating your account.
5. After claiming the card with the code, talk with Bunny NPC in the game to get gift by entering the code.
6. Make sure you never miss a giveaway, follow our updates via Facebook, Twitter or sign up for our daily newsletter, it´s free!
7. Have Fun
*Note:
1. Each account can claim the gift for once. Gift pack of the next certain level will show in your backpack once you open it.
2. All items in the gift pack can be used for only once.
The Gift Pack Includes:
• Lv5
1.Opera Mask(30 Days)*1
2.Life Elix-D*5
3.Silver Coins(Bound)*10
• Lv10
1.Meteor Steady Cheetah(30 Days)*1
• Lv35
1.HP Needle*300
2.Duck Swim(30 Days)*1
3.Casting Hammer*1
• Lv55
1.Treasure Hammer*1
• Lv65
1.Bruce Lee Set(30 Days)*1
2.Scythata Fruit*1
• Lv70
1.Blade Wings(30 Days)*1
Hunter Blade Trailer
More Giveaways:
Games You May Like