Hearthstone, You Made Me Love You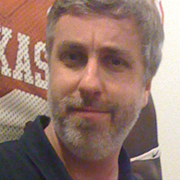 By
Jason Winter
, News Editor

I didn't mean to play Hearthstone. Really I didn't. I never even signed up for a closed beta key. I only started playing a couple of days ago, once open beta hit, and I can't... stop... thinking about it.
That isn't the same as saying I can't stop playing. I do still play other games and do other stuff. But the other night, as I lay in bed, I thought about my hunter deck and how I could maybe improve the mana curve... and what tomorrow's daily would be... and hey, shaman looks like fun, maybe I'll put a deck together for that...
No! Stop! Bad Jason! Write article!
I've maintained from the start that Hearthstone isn't a revolutionary game. It's Magic: The Gathering with a few extra wrinkles and a World of Warcraft skin. That's not necessarily a bad thing; it's what pretty much every modern CCG has to do to be successful – mimic Magic and apply a recognizable IP – and there have been some major successes that followed that exact formula, Yu-Gi-Oh! and Cryptozoic Entertainment's World of Warcraft TCG being obvious examples.

What Hearthstone has going for it is the same thing World of Warcraft had going for it, the primary factor that escalated it to heights previously deemed unthinkable: accessibility.
First, there's the game itself, which is a simple take on the creatures-and-spells gameplay pioneered by Magic. Cards have relatively little text – mostly keywords – and there's no real resource management, akin to Magic's lands. After watching a few streams, I knew pretty much everything I needed to play, and I'd imagine even someone without extensive background in CCGs could pick up the concepts quickly.
Then there's the interface and client itself. The tutorial is engaging and entertaining and gets you used to how the game works from a software standpoint. Building and modifying decks is a snap, and finding an opponent requires just a couple mouse clicks of big, shiny buttons.

Oh, and it's free-to-play, which makes anything more accessible.
I haven't played a CCG with any regularity since I left my last CCG-related job six and a half years ago. I consider myself pretty much done with the genre. But Hearthstone is luring me back in, despite my misgivings. Maybe it's the daily quests and achievements. Maybe it's the gloss and shine. Maybe it's because I don't have to talk to my opponent, who might be a jerk in real life. Maybe it's the matching system, which pits me against people of my own skill and collection level so I don't feel outplayed by the proverbial "Mr. Suitcase."
That last point was always a big deal for me. After its first couple of years, Magic did a better job than some of the other hundred-odd CCGs I played at limiting the power of rare cards, but it was still depressing getting curbstomped by a deck that was worth more than the monthly rent on my apartment. CCGs are the original pay-to-win PvP games.

Now, though? The matching system seems fair, and even if I do get torn to shreds someday by a rare-heavy deck, it's easy to just click Play again and move on. Hearthstone makes it easy to forget about the last game. I care about progress in the sense that I like that I get gold and free packs every now and then, but I don't feel that intense need to buy new cards and radically change my deck to keep up with the latest metagame.
I don't think I'll get into Hearthstone on the level I did back in my heavy CCG-playing days, but I'll keep it on my desktop pretty much forever and, even after the initial thrill has worn away, will probably load it up for an odd hour every now and then.
What about you? Is Hearthstone an obsession for you or just your latest side game?
---
About the Author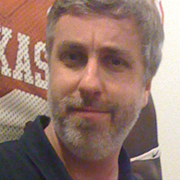 Jason Winter
,
News Editor
Jason Winter is a veteran gaming journalist, he brings a wide range of experience to MMOBomb, including two years with Beckett Media where he served as the editor of the leading gaming magazine Massive Online Gamer. He has also written professionally for several gaming websites.
---
Read Next
You May Enjoy