INTERVIEW: Abyss Online, MetaGates.io, And Selling "Gold" In A PvP Sandbox MMO
"We realized no real gamers would play any crypto game..."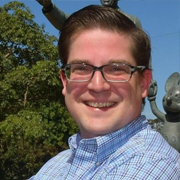 By
Michael Byrne
, Editor in Chief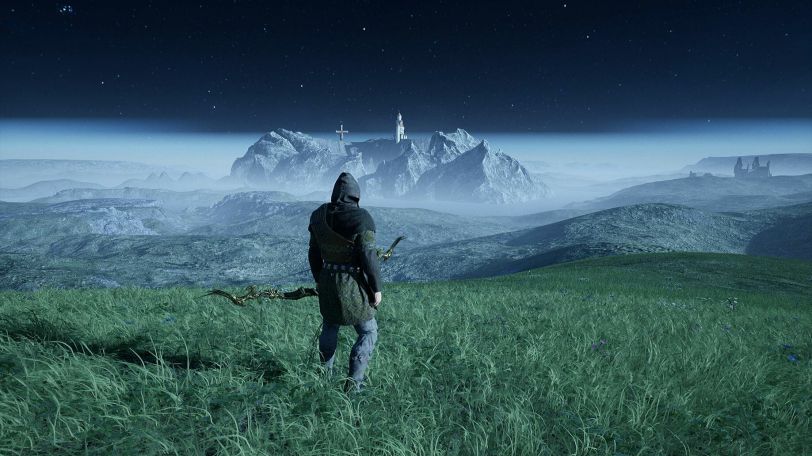 Just a few days ago we heard about Abyss Online. The upcoming PvP sandbox MMORPG had a pretty typical press release and whatever your thoughts on the game itself, things seemed pretty ordinary...at first.
A quick look through the game's site though did reveal some initial "red flags" on our side. The site was already selling gold for cash, it seemed to reference player owned assets but didn't expressly mention blockchain or NFTs, and the game looked like a "rebrand" of a previous MMO venture called MetaGates.io (which WAS NFT related.) Hell, MetaGates' site is almost identical to Abyss Online's site in color, design, and, in a lot of places, text.
While someone from the Abyss team did comment on our original article to advise us that Abyss was not blockchain/NFT related, we still had questions as we thought it was a bit odd to see a game rebrand, refocus, and not have any of that mentioned in their press release...plus a game that wasn't even out yet appeared to be selling gold (typically an in-game currency) for cash...while advertising itself with a PvP focus.
To get these, and more, questions answered, we reached out to the Abyss team and had a chat with Old World Labs' CEO Nick Liverman to see what the team's experience was, why the game refocused, and get a few other concerns addressed.
MMOBomb (MB): Can you introduce yourself and your company? Tell us about your team's size and MMO experience a bit.
Nick Liverman (NL): Greetings! My name is Nick Liverman. I have been an avid MMORPG player since childhood, and what I learned from gaming has led me to a career in science and technology. As a young player, I created bots and custom servers for Ultima Online, sparking an early interest in programming. This led me to internships at NASA in robotics and 3D printing during high school.
In college, I participated in research on perception and action simulations for combat in the cognitive science department of RPI. To me, MMORPGs and robotics have a lot in common, and I want to use gaming as a medium to teach advanced concepts in an entertaining way.
My company, Old World Labs, was started by building custom 3D printers for terraforming and drone development. We now produce industrial machines for R&D clients and have worked on some world changing technology including artificial organ development with the Department of Veteran Affairs. Our goal with Abyss is to create a new type of modeling and simulation environment to inspire creativity through entertainment.
While a small team of 6, we are magnified by our creative community and have had 50+ sub contractors work on the game over the last 2 years. Our core team combines decades of experience in gaming, programming, and engineering. We are excited to bring this unique blend of skills to creating immersive virtual worlds. Similar to many competitive gamers that decide to build their own games, we commissioned some of the top Unreal Developers like Ryan Laley to coach and lead our development choices. Much of our game is open source and we encourage fans to join in on the development process.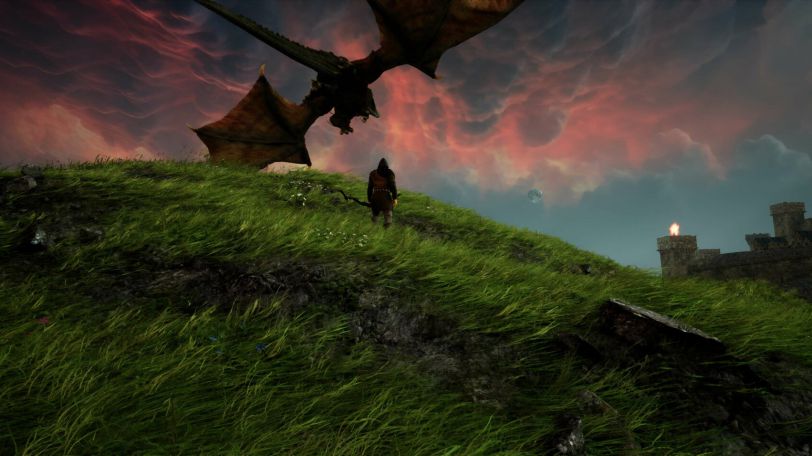 MB: Give us the "sales pitch" for Abyss. What's it going to offer that may be new or unique?
NL: The gaming community is tired of waiting on "AAA" studios to deliver the next dumpster fire. Our project is 100% team and community funded. We offer more of a community-driven development approach, utilizing the community to provide game assets, artwork, play testing and analytical information for gameplay development. We are working on an innovative questing system and we have many members in our community who are massive guild leaders or world class PvPers that make play testing intense.
You yourself can potentially influence a portion of game design and mechanics if you participate in our community conversations where the team takes and applies good suggestions or created game assets. We pride ourselves on listening to the community which has helped us create a dynamic, balanced, PvP and PvE system that gets your blood pumping!
MB: Is Abyss a "new" version of Metagates.io? A refocus on objectives? Clearly the game is the same, so why the new name and shift away from a NFT focus?
NL: The decision to rebrand is something the team had thought about for some time. We chose the name Metagates prior to Facebook changing their name to "Meta", and the Metaverse craze. It was named Metagates after "Most Effective Tactics Available" and the "Gates" are portals to access PvPvE arenas in the open world. It is pretty obvious to everyone now that Metagates was a horrible name for a game.
We saw NFTs as a Kickstarter platform. Everything that we have sold was similar to any large MMO that sells early founder packs. We sold founder packs and game items on the blockchain, thinking "Blockchain really gives power to the players." The team hoped NFTs would lead to the creation of a new generation of CS:GO stores, where creators could sell objects they made in our game. The unfortunate reality of the NFT community is that there are no viable solutions for running a game utilizing NFTs. The technology is not there and is likely indefinitely prolonged due to bad culture in the crypto industry. Another major reason for the shift was the distrust and skepticism of Crypto and Crypto Gaming. There have been so many scams and cash grabs, it's understandable. We realized no real gamers would play any crypto game and players always come first to the team. Our only goal is to make a great game that people want to play for many years to come.
MB: What is happening with MetaGates?
NL: Metagates is being replaced by Abyss, which uses the same core assets and technology. We made the decision to remove the blockchain elements from the original Metagates vision to focus on the best gameplay experience.
MB: What about players who bought NFTs? (in MetaGates)
NL: All players who purchased game items or founder packs for Metagates will receive equivalent game items and/or founders packs in Abyss.
MB: What happened/is happening to users who did buy NFT/housing in Metagates if the title is moving on with Abyss and a new non-NFT focus?
NL: They still get those game items. We have spoken to many customers closely and our customers want a game. All players who purchased game items for Metagates will receive their game items/packs in The Abyss.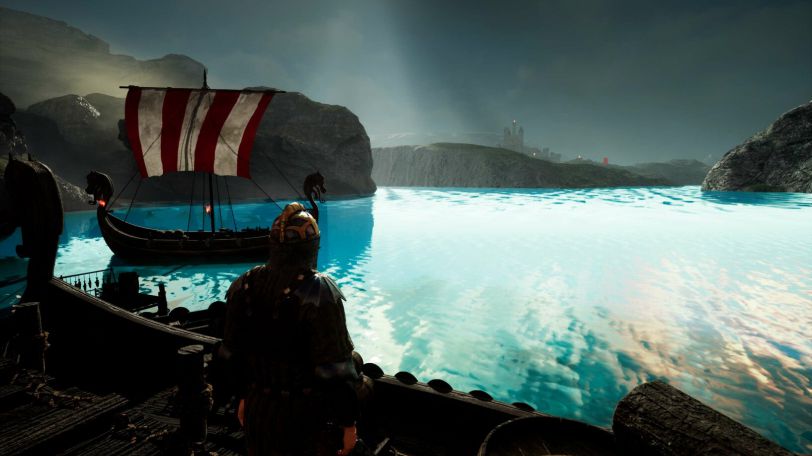 MB: Are you concerned that this shift in focus creates a trust issue with your potential audience? Is there a concern that players will look and say "hey, they tried to do NFTs and probably didn't make the money they needed to continue development so now they are shifting…what's to stop them from shifting again (or disappearing?)"
NL: No, we are very close with our audience and as the owner of this company, I make myself available to speak to all customers on a personal basis. Our team sits in Discord streaming development and sharing dev builds with our community and we have built a lot of trust over the years. We work hard every day to continue to build this trust and are constantly updating the community on our progress. We did not shift away from doing blockchain and NFTs because we failed to make money – we shifted away from blockchain and NFTs because of the terrible community, lack of usable technology, and after working in blockchain, we truly believe the best way to create an amazing game people will want to play was to remove NFTs and blockchain from the game. Our roadmap has stayed the same throughout the rebrand, and we have never shifted from our goals. Our same goal when we started is our same goal today, to make a game that we want to play.
MB: Why wasn't this information included in the press release details? It comes off as almost hiding the fact that Abyss is Metagates.
NL: We asked our PR and Marketing firm the same thing. We suggested otherwise, we were told that they spoke with writers and this was their feedback. It did go against our intuition, but our community did not seem to care and we trusted the experts we paid. This was obviously a bad decision. It hurt seeing the attacks on us, but we also understand how it appeared to people. This is why we are thankful for the opportunity to tell our side of the story.
There are people commenting saying we are a crypto scam. Of course everyone is free to believe whatever they like, but before anyone judges us, come into our Discord and talk with our devs and the community. We stream development daily and there is constant discussion on game mechanics, economy, monetization, asset creation, balancing, and all aspects of game development. I truly believe our community is what people should expect to see from a thriving gaming community and the entire team welcomes all of you to come and join the fun!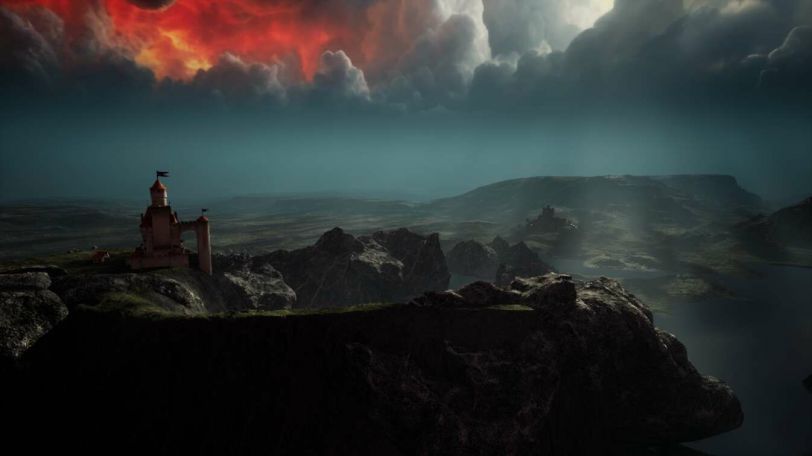 MB: Assuming Gold in game is used in traditional ways (buying gear, etc), and given the PvP focus for Abyss, does selling gold for cash make sense? Sure, some MMO titles do this same thing (or do it through the selling of a "token") but many of them aren't PvP centric/competitive. How is selling gold not "pay-to-win" in Abyss?
NL: Gold was never intended to be an in-game currency. We realized after the fact that we did not publish proper documentation on the wiki and website to explain this. We are anti-pay2win.
(EDITOR'S NOTE: We felt that last question needed clarification so we had additional conversations with Nick to clarify. The end result is that "Gold" is intended to be the game's cash shop currency for use in an "only cosmetic/subscription" cash shop. "Silver" was to be the in-game earned currency and currently there are no plans to allow players to use "Gold" to get "Silver" or vice-versa. We expressed to Nick why this could confuse players, as it did us, as "Gold" is something we think most players would assume was the in-game currency, not the cash shop currency.)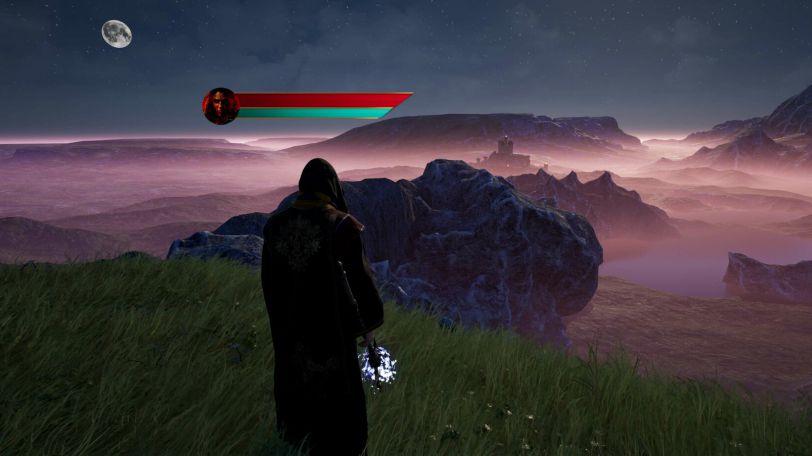 MB: Will Abyss be free-to-play at launch or have a box price of some type?
NL: It will be buy-to-play for a while, once we have easy anti cheat thoroughly polished and a hardened DDoS system we will experiment with some free-to-play months. We do not want to go free to play too early and find ourselves overrun with cheating/problems.
MB: When are testing phases coming? When can people get their hands on the game?
NL: Our team plans to do testing events, host PvP tournaments, dungeon runs, and bug-hunt events at least once a month. We are planning to release a play-test client on steam over the next few weeks but if you join our discord and come chat with us, you can join the community testing we do with a non-steam test center. This is when we want to test a new system or things we want to make sure are all working prior to any release of playtest clients on Steam.
MB: Abyss touts a narrative difference for each player based on choices they make. What does this look like? Are these just different dialogue options based on player choices or are we talking bigger things like access to places in the game/big differences in the world.
NL: One of our community members is an extremely talented developer that put together an LLM (custom chatbot) attached to our wiki and our quest system. When players submit information to our wiki, it helps tailor the NPCs and their personalities, as well as quests. The system will generate quests that trigger mob spawners and determine your spawn location based on prior inputs to lead you to a new area, or perhaps continue on with the second stage of your last quest. It will remember prior quests and conversations you've had and your questions and responses will influence the quest given. There will still be a normal storyline quest system, as one would expect from any MMO, but you may never know when your storyline will become slightly different from your friends, or a NPC you've spoken with gives you a quest only you will ever receive. We have access to all the newest tech from Nvidia, and we have been melding generative quests with generative dungeons and map instances. We plan to grow with the technology and create one really cool quest system.
MB: What do you want players to look forward to the most in Abyss?
NL: I personally want a game that brings back all the nostalgic feelings from the great MMOs of the past. A place where I can revisit all my old friends from games of the past and laugh while killing (or dying) for hours – and so many of our community members want the same. We want politics, epic crafting, customized housing, player run economies, PvP and emergent sandbox gameplay. I want them to look forward to getting that dopamine rush when you fight someone. Remembering what it was like to gank (or be ganked) in the open world, conquering that insanely hard dungeon, and that feeling of pure joy while gaming with your best friends.
We want to thank Nick for their time and for clarifying a few things that we certainly had concerns with when the initial press release came out. We don't know if Abyss will do well or not. It's always risky to give your money to MMO projects, particularly ones with small teams that are untested in the market. Hell, these days it's risky to give your money to AAA MMO companies.
Our personal stance is to always hold on to our money until a project is out there and you can see and interact with it, but if you're one that likes to send money in early stages, we hope this interview is helpful in you being able to parse out some of those initial "red flags" we saw and make a better decision with your cash.
That call is yours to make as Abyss Online heads towards Early Access in April of 2024.
---
About the Author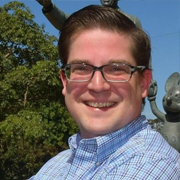 Michael Byrne
,
Editor in Chief
Mike "Magicman" Byrne has been a part of the MMOBomb family for years and serves as the site's current Editor-in-Chief. His love for MMOs and gaming in general has led him to covering games for numerous gaming websites including Gamebreaker TV and XIV Nation where he proudly displays his fanboy flag for FFXIV:ARR.
---
Read Next
You May Enjoy