Interview: What Exactly Is Dysterra And Can It Crack Into A Crowded Sci-Fi Shooter Game Market?
There's a lot of advertising buzzwords surrounding Dysterra so we went to the team to get answers.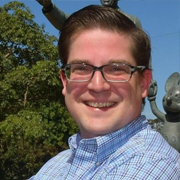 By
Michael Byrne
, Editor in Chief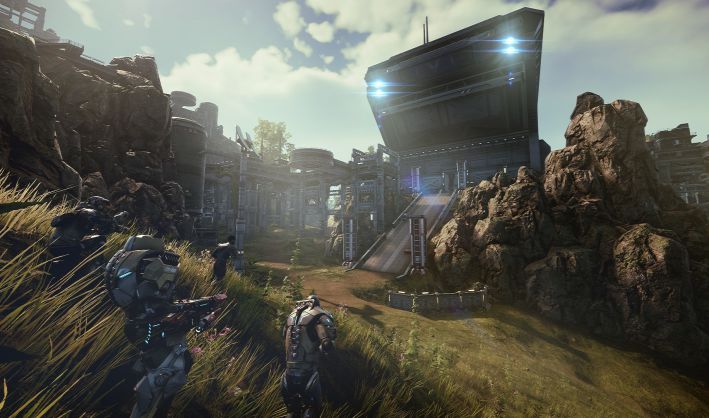 Have you heard of Dysterra? If you have, you've likely heard words like "survival", "open world", "sci-fi", and more, but likely still aren't sure exactly what this shooter game offers that other titles don't already give you. We sat down with Reality MagiQ and got the skinny from them about the new title headed into beta testing on May 4th and got a feel for how they enjoy working with Kakao Games to get the game published.
(EDITOR'S NOTE: Answers have undergone translation and are reproduced here in their original translated form.)
MMOBomb (MB): Before we get started, can you introduce yourself and tell us a bit about what you do day-to-day on Dysterra?
Hyun-dong Choi (HC): Hi, I am Hyun-dong Choi, Lead Game Designer of Reality MagiQ. I am in charge of all parts of game design, and responsible for experimenting and deciding on game play mechanisms and storytelling.
MB: There are a LOT of PR buzzwords flying around in relation to Dysterra: survival, open world, MMO, crafting, sci-fi, FPS…sum it all up for us though. How would you describe the game to someone who has never seen or heard of it? What can they expect?
HC: Dysterra is a survival FPS game fighting for its survival on a destroyed future Earth. With the discovery of new resources, mankind has made rapid progress, but in return, the Earth has been destroyed, and players have to find ways to survive individuals and human beings as they play games. Players have to decide many things in the process of securing food, clothing, and shelter to survive in a barren environment, making weapons, and engaging, and this directly affects the way other users survive.
MB: What is going to set Dysterra apart from other games in the genre like 7 Days to Die and DayZ?
HC: It is similar that Dysterra also has the basic elements of survival games such as looting, crafting, and building, but Dysterra is a game that aims to achieve the next step by continuously developing and fighting rather than surviving in an abandoned world. In a world of PVE and PVPs, players must keep making decisions whether to go with or against other players. In addition, "Dysterra" is designed to significantly lower the entry barrier for traditional FPS users to adapt easily, which will be a clear distinction from other survival games where the entry barrier for new users is naturally very high. And we have a unique system where the lifetime of each world (session) is not arbitrarily determined by the operator, but the rise and fall of the world is determined by the players.
MB: While being made to primarily be played in a co-op fashion, can Dysterra be played solo with success or is that going to be a tough road to climb for lone wolves?
HC: We have been aware from the very beginning that there are many users who prefer to play solo. Many contents in Dysterra are designed well enough to play solo, and since we do know that it is difficult to compete when outnumbered, so the team system is designed to allow players to form an immediate alliance, even if they are not acquaintances.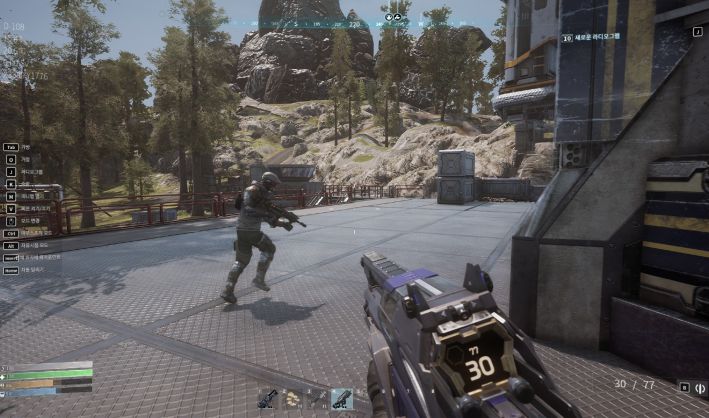 MB: What are "Location Events" and how can they help/hinder player survival?
HC: Each region of the world, players encounter various forms of spot events, which should be cleared to lead the player to the next step. Since it's an open world game, it's all up to the player to decide which spot event to target, when and with whom. In addition, we are planning to add more spot events in coming updates.
MB: Is Dysterra built around objective based gameplay at all or is it simply all about staying alive if you can?
HC: In fact, the goal is to play effectively and maintain/develop player-owned resources rather than to survive 'without dying' for a long time. As you play the game, you can directly affect the rise and fall of the world, which can disrupt or assist other players with Area-of-Effect, and even control the lifetime of the world.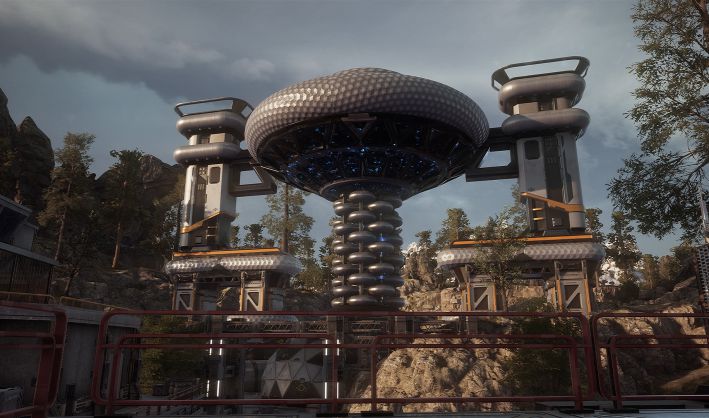 MB: Can you talk about the "open world" aspect of the game a bit? In what way is it "open world"?
HC: Although Dysterra has its own universe and scenario, it is only a background of the game, where and how the player plays for what purpose in the game is all up to the player's decision. In Dysterra, there is no certain way to survive, but to make the player's own path.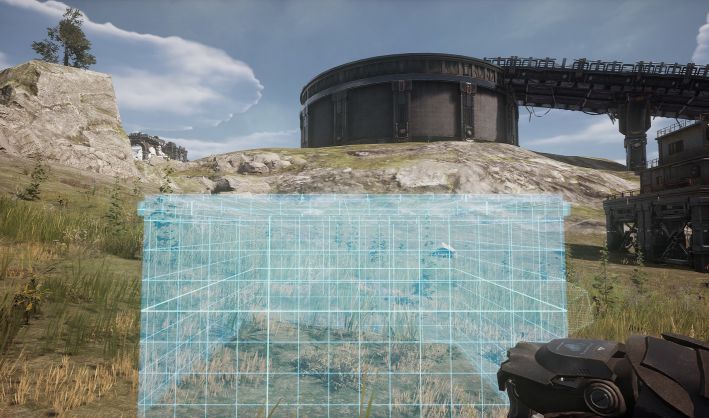 MB: What are the team's plans or thoughts about monetization? Is this a "one and done" box fee? Planned DLC? Plans for a cash shop of some type?
HC: Although we cannot share our plans with you at the moment, one thing is certain: Dysterra will never be a pay-to-win game.
MB: When can players get their hands on the game?
HC: Second-half of this year, We would love to invite survivors to the world of Dysterra.
MB: Kakao Games has been slowly growing for a while now. What's it been like to work with their publishing teams?
HC: Kakao Games is a publisher that has experience in serving the Black Desert globally in the past and has know-how in both global and FPS services, such as taking charge of PUBG services in Korea, so Kakao Games is the best publisher we can go with to prepare survival FPS games for global services. In particular, we, Reality magiQ and Kakao Games, are both fully aware that communication with users is the most important thing in servicing games, so we will keep this in mind and prepare for the official launch.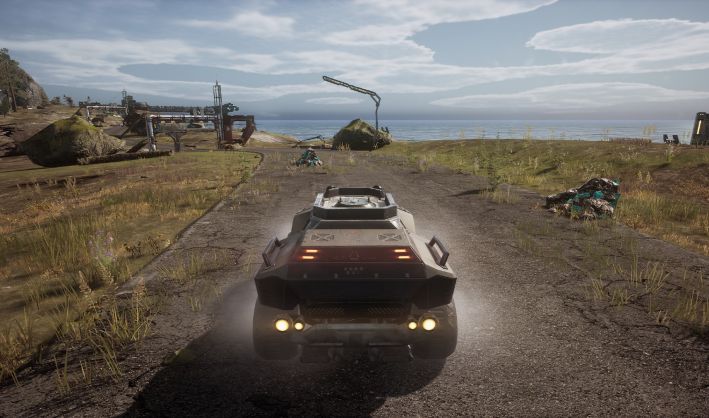 MB: Give us something exclusive to our readers. Maybe an easter egg or a tip that could help them get a jump start on their adventure in Dysterra.
HC: Dysterra aims to offer a unique gameplay by developing and mixing different fundamentals of survival genres. To this end, we are actively collecting opinions from users and continuing to develop, so if we can have various opinions with the dynamic game community through play, we are confident that we will be one of the best survival FPS games on the market. Everything you can imagine in a survival FPS game, Dysterra will make it come true.
We'd like to thank Hyun-dong Choi for spending some time with us to tell us more about Dysterra and remind you that beta starts on May 4th and we'll have a giveaway up on the 4th to give away some keys if you are interested in hopping into the test!
---
About the Author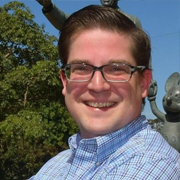 Michael Byrne
,
Editor in Chief
Mike "Magicman" Byrne has been a part of the MMOBomb family for years and serves as the site's current Editor-in-Chief. His love for MMOs and gaming in general has led him to covering games for numerous gaming websites including Gamebreaker TV and XIV Nation where he proudly displays his fanboy flag for FFXIV:ARR.
---
Read Next
You May Enjoy