This Month's Free Destiny 2 Codes - December 2022
Grab your free goodies while you can.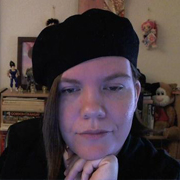 By
QuintLyn Bowers
, News Editor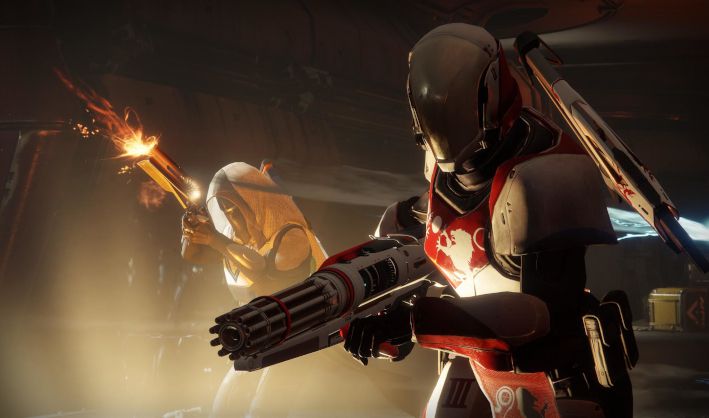 When it comes to online games, there are always a lot of things to acquire. The problem is, many of them are going to eat at your wallet, while others may require more time than you'd actually like to spend. In the case of Destiny 2, this occurs with emblems and shaders. Both are sought-after items, but it would still be nice if they were free.
The good news is, some of them actually are. Every so often, Bungie will share a code...somewhere, for some reason. Those codes will accumulate and players can have a whole bunch of free stuff. Of course, it's easier to grab all that free stuff if you know what the codes are – and even better if you don't have to go looking for them yourself. So, we have you covered. We've done the legwork for you and have a handy list of all the currently available free-stuff codes.
Before we drop these codes, it's probably a good idea to tell you how to redeem them. They're not going to do you a lot of good otherwise. The process isn't all that difficult, although, rather than going into the game, you'll need to use a specific redemption site. Log in to the site using your game account details and you can begin the process.
Updated: December 12, 2022
Transmat Code
End of the Rainbow – R9J-79M-J6C
Emblem Codes
A Classy Order – YRC-C3D-YNC
Ab Aeterno – JDT-NLC-JKM
Binding Focus – FJ9-LAM-67F
Crushed Gamma – D97-YCX-7JK
Cryonautics – RA9-XPH-6KJ
Field of Light – JNX-DMH-XLA
Flames of Forgotten Truth – A7L-FYC-44X
Future in Shadow – 7LV-GTK-T7J
Galiean Excursion – JYN-JAA-Y7D
Heliotrope Warren – L7T-CVV-3RD
Illusion of Light – JD7-4CM-HJG
Insula Thesauraria – 3VF-LGC-RLX
Liminal Nadir – VA7-L7H-PNC
Lone Focus, Jagged Edge – 7CP-94V-LFP
Note of Conquest – X4C-FGX-MX3
Sequence Flourish – 7D4-PKR-MD7
Sign of the Finite – 7F9-767-F74
Spicy Ramen Emblem – YRC-C3D-YNC
Telesto – 9LX-7YC-6TX
The Reflective Proof – N3L-XN6-PXF
The Unimagined Plane – X9F-GMA-H6D
The Visionary – XFV-KHP-N97
Trans Pride – ML3-FD4-ND9
Ukraine – JVG-VNT-GGG
Shader Codes
Double Banshee – 7MM-VPD-MHP
Oracle 99 – RXC-9XJ-4MH
Stag Spirit – T67-JXY-PH6
Grimoire Card Codes
Class: Hunter – MVD-4N3-NKH
Class: Titan – 3DA-P4X-F6A
Class: Warlock – YKA-$JG-MH9
Destination: Cosmodrome – HDX-ALM-V4K
Destination: Ishtar Sink, Venus – 6A7-7NP-3X7
Destination: Meridian Bay, Mars – 69R-DDD-FCP
Destination: The Ocean of Storms, Moon – JMR-LFN-4A3
Destination: The Tower – 69P-KRM-JJA
Enemy: Cabal – 69X-DJN-74V
Enemy: Hive – 473-MXR-3X9
Enemy: The Fallen – 69R-F99-AXG
Exotic: Gjallarhorn – HC3-H44-DKC
Exotic: Red Death – 69R-VL7-J6A
Exotic: The Last Word – 69P-VCH-337
Fallen: Riksis, Devil Archon – TCN-HCD-TGY
Hive: Ogre – 69R-CKD-X7L
Vex: Minotaur – 6A9-DTG-YGN
Expired Codes
Be True – ML3-FD4-ND9
Countdown to Convergence – PHV-6LF-9CP
Crushed Gamma – D97-YCX-7JK
Heliotrope Warren – L7T-CVV-3RD
Shadow's Light – F99-KPX-NCF
Sneer of the Oni – 6LJ-GH7-TPA
Tangled Web – PKH-JL6-L4R
---
About the Author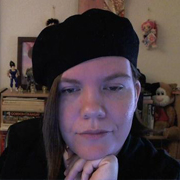 QuintLyn Bowers
,
News Editor
QuintLyn is a long-time lover of all things video game related will happily talk about them to anyone that will listen. She began writing about games for various hobby sites a little over ten years ago and has taken on various roles in the games community.
---
Read Next
You May Enjoy