Looking Back On Conqueror's Blade's First Year And What's To Come: Our Interview With Booming Games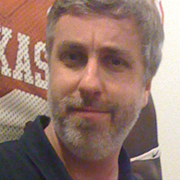 By
Jason Winter
, News Editor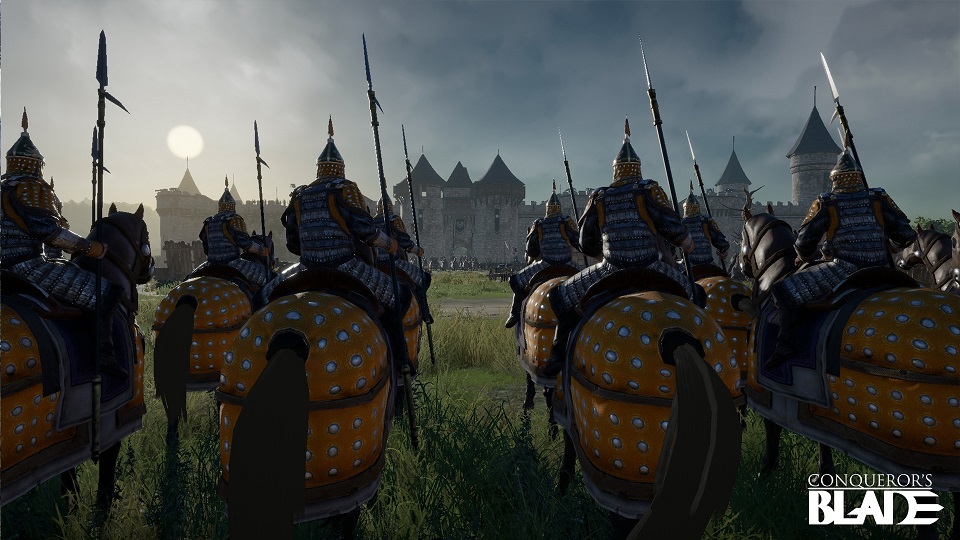 Conqueror's Blade recently celebrated its one-year anniversary, and it's been a year unlike what anyone at Booming Games could have imagined. There were the usual issues that every game company has to go through in its testing and launch period, but compounded on top of all that was a global pandemic that originated in the developer's home country of China.
We asked Booming Games about all of this – the past, present, and future of Conqueror's Blade – with an eye toward not only how the game has come along, but the human aspect of having to update a live online game while dealing with COVID-19. Oh, and how did everyone's pets fare, too? Here were the replies:
MMOBomb: Conqueror's Blade is a year old now, at least the "out in the wild" version. What has given CB the staying power to make that anniversary when so many other more strategy-focused games have come and gone in less time?
Booming Games: In the past year, we think that the most important thing we have learned is that we have to take a long-term vision for Conqueror's Blade. We know there's still a long way to go to make the game our flagship. To achieve this goal, we must make two efforts:
On the one hand, we must fulfill our duty as a developer to maintain the pace of updates, to provide new and solid content, and to solve the problems currently existing in the game. After a few seasons of updates, our game is obviously better and more mature than when it was launched, and with much richer content.
On the other hand, we also need to actively communicate with players to understand what they think, because we know that, without support from the community, we couldn't have achieved what we have today. Therefore, it is essential to actively communicate with players on an equal footing, especially considering we are a global game and that players from different areas have different demands and characteristics.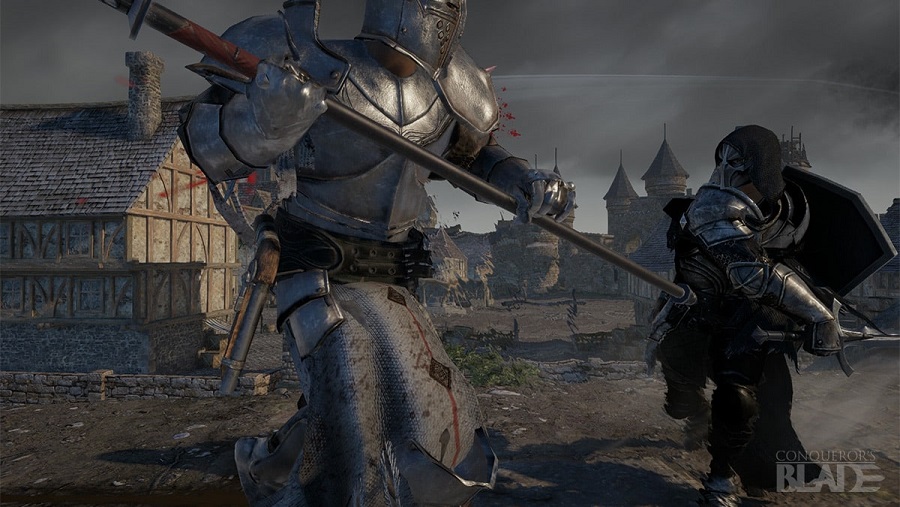 MMOBomb: What would you say was the main highlight of the game's first year?
Booming Games: The main highlight is, of course, the moment we officially launched open beta. CB is the first product of the studio, and although we had experienced several player tests before, it was still so different when it finally went live. In fact, we were all waiting for and dreading our notifications. We were so worried that no players would really like our game but we also had a little expectation that the game could be hot globally.
In fact, neither our fears nor our expectations have materialized. This very reasonable result allows us to know more clearly where we are, and we need to make this game with a more humble and cautious attitude with anticipation and gratitude.
I remember the day when it was officially launched. Because of the time difference, the entire studio had to wait in the middle of the night to experience the game with players in the first time. While playing with players, we really realized the difference between a game in development and a game in operation.
After the game went live, the team's consciousness changed, and we gradually grew and understood our responsibilities more. Everything since then, including the updating of the units, and the updating of the content of several seasons, has been gradually completed from that moment, with the help of everyone.
The game now is much more mature than when it was first launched, but we will always remember the moment of first launch, because that is the starting point of everything.
MMOBomb: The game has seen a lot of changes over the past year, to maps and units to the open world and everything else. Notably, with Season III, cavalry were rebalanced. What's a pressing need for the dev team over the coming months?
Booming Games: Over the next few seasons, the most important issues we need to address are the following:
Ensure that the content of the battlefield is gradually enriched and updated, and at the same time stability and balance of the battlefield are secured. In the coming seasons, we will bring more units from different civilizations, and we will also enrich and innovate the battlefield mechanism. The gameplay in the battles is the core of CB and we have so many ideas for it.
On the other hand, we are an online game, and the social connection is also very important in the game: playing with your friends, engaging in houses, joining in the territory wars, etc. There is still plenty of room to improve and we will keep working on it.
MMOBomb: Because you're based in China, Booming Games was one of the first developers we heard about having to deal with COVID-19 and the inability to go into their offices to work. What was it like, having to make that adjustment, not only to how you worked, but in your daily life? And are things more or less back to normal now?
Booming Games: Everyone started to work at home remotely right after Lunar New Year [January 25]. Although there were a lot of difficulties, we still managed to solve them and keep our promise of updating the game. We did have a lot of video conferences every day to discuss how to solve the problem and keep up our work.
This is how we did the video conferences every day.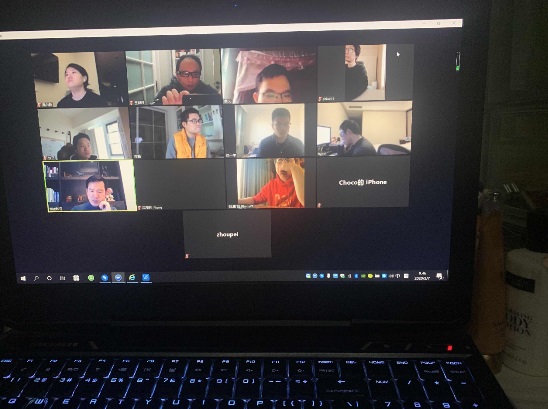 My cat tried to stop me from working.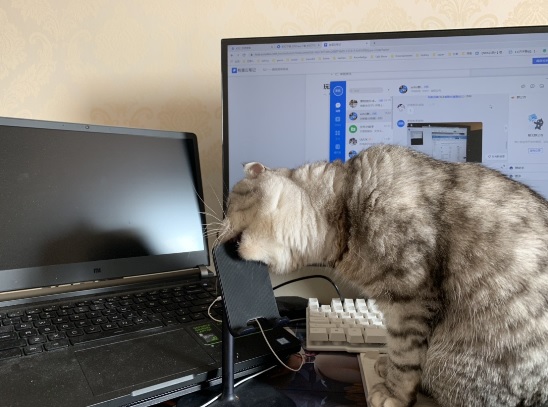 The only employee stayed at office during COVID-19, our senior staff, "Lucky"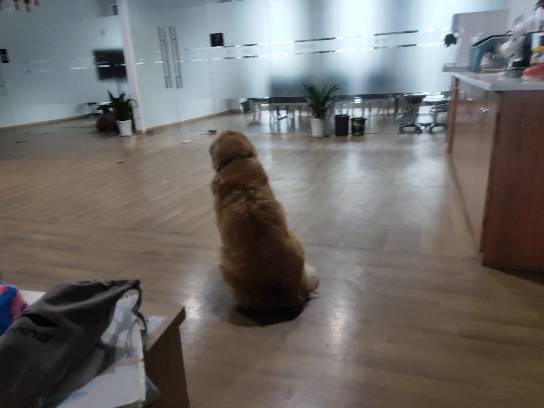 Finally, we came back to the office in Hangzhou on Feb. 17, though it was still just a small part of our work force:

Season III was developed under such conditions. During the pandemic, we also received many blessings from players. We would like to take this opportunity to express our heartfelt thanks to you all! Now, due to the improvement of the situation in China, we are almost fully recovered, so we are working hard to produce new content and bring better updates to everyone!
MMOBomb: Looking at data released by My.Games, we wrote about player spikes due to quarantines around the worlds. How has the team adapted to these large influxes of players and how do they plan to keep them as players when things are more "normal" as far as leaving their homes?
Booming Games: We believe that it is more important for everyone to return to normal life as soon as possible. The development of a game should rely on continuous optimization and constant updating of high-quality content. We will continue to update the content and make this ancient world of war that we love better and better. And we always welcome players back from time to time to try out new cool things we have in the game.
MMOBomb: Season III added the game's first new weapon, the Maul. Do you think new weapons will come in the future, and at (approximately) what rate?
Booming Games: In fact, we already have some new weapons in development, but as everyone knows, the development and polishing of new weapons is not easy that requires a relatively long period of time. It is not only about balance design, but more importantly, to present characteristics of the weapon while bringing in a cool and interesting gameplay. Some designs did not meet the above requirements, so we decided to continue the polishing instead of launching them hurriedly.
Stay tuned, more will definitely come in the future!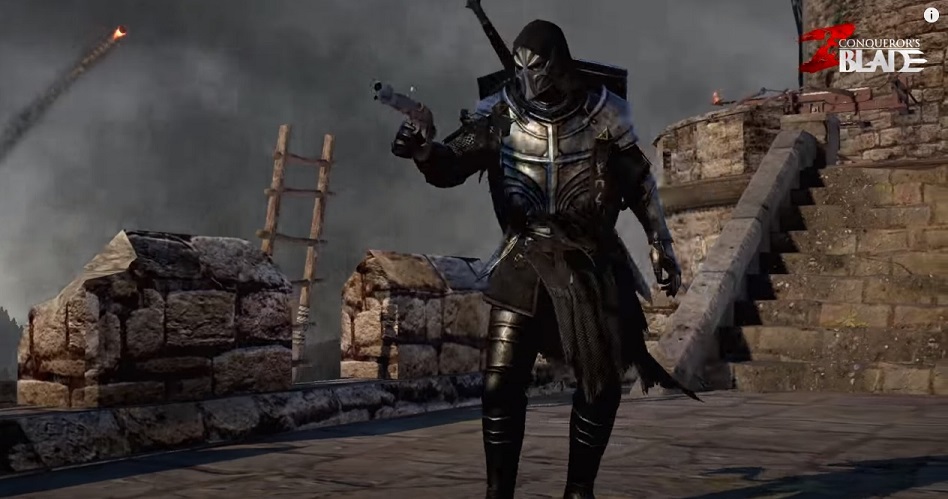 MMOBomb: In particular, I found this image in an old trailer, which looks like it would be a really cool addition!
Booming Games: This picture shows the secondary weapon system we developed. We wanted to enrich the weapon experience in the game by allowing a secondary weapon, which could be a pistol, dart, crossbow, etc. In the playtest, it was not ideal in the way we designed. These secondary weapons were either too low in efficiency, meaningless to use, or too high in efficiency, replacing the use of main weapon. This design problem was not solved, so we decided to remove it from the game temporarily. We are now still exploring the possibilities of improving the design and bringing it to the game.
MMOBomb: As we head into the next console generation, do you have plans for bringing Conqueror's Blade to consoles?
Booming Games: We are definitely interested in bringing the game to the next console generation. It's also a big dream for the studio that ultimately, we want to build our studio to become one that has its own core technology and the ability to independently design and develop great games across consoles and PC platforms. Therefore, the design and development of the console version of CB is our important strategic fulcrum. We are currently building underlying architecture to fit CB on consoles, but there are still many problems to be solved. We will share more details with everyone when we are more ready.
MMOBomb: Great, glad to hear it. Thank you so much for your time!
Booming Games: Thank you!
---
About the Author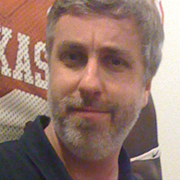 Jason Winter
,
News Editor
Jason Winter is a veteran gaming journalist, he brings a wide range of experience to MMOBomb, including two years with Beckett Media where he served as the editor of the leading gaming magazine Massive Online Gamer. He has also written professionally for several gaming websites.
---
Read Next
You May Enjoy