MMOBomb's Top 20 Most Anticipated Multiplayer Games Of 2022
We've got MMORPGs, shooters, racers, ARPGs, and one weird cross-genre brawler!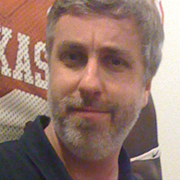 By
Jason Winter
, News Editor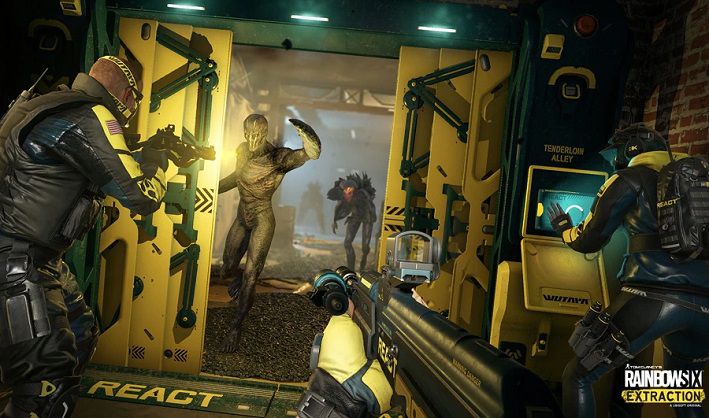 Next year will be the biggest year ever for multiplayer gaming…on this site. Now that MMOBomb covers everything multiplayer, we've got a lot more games on our wishlist, and we've compiled them all for you to drool over as you get through the cold winter months ahead. And the most anticipated multiplayer game of 2022 is …
Well, it's not going to be that easy. Rather than to try and interject my personal opinion too much into the rankings, and to avoid everyone getting too up in arms about minor variations ("How could you rank that game at #16! It's clearly #15!"), I've grouped our top 20 into a quartet of categories, and the games in those categories are listed in alphabetical order.
Need more information: Games that we don't know a ton about but are on our radar and we're eager to learn more about.
On the fence: Games that we know a good bit about but aren't sure if they're going to be hits – but hey, someone must be looking forward to them!
Solid prospects: Games that look like they've got a good chance to be special in 2022.
Big hitters: The sure-fire crowd-pleasers of 2022!
To be clear, to make one of our lists, a game had to be a) very likely to launch, or at least hit open beta/early access, in 2022, whether a release window has already been announced or strongly hinted at; b) be primarily a multiplayer game, not a single-player game with "optional" multiplayer (sorry, Elden Ring fans); c) and be a totally new release, so no expansions for existing games and no reissues or games on new platforms.
Speaking of platforms, our custom, as always, is to primarily cover games on PCs and consoles, so if there's a hot mobile release you're looking forward to, you won't find it here.
OK, got all that? Great! Let's get onto the lists(s):
Need more information
Embark Studios' debut effort has been talked about and hinted at for years, but we just got the first formal reveal at the Game Awards earlier this month. An open-world, F2P, co-op shooter with survival and crafting elements looks like it could fit the bill for a number of people, especially if promises about its innovative gameplay come true.
This cute and brightly colored creature-collecting game from Pearl Abyss looks delightful enough even to warm this cynical gamer's frozen heart. We went with this game over its studio-mate Crimson Desert because we think, of the two, we're more likely to see DokeV in 2022 – and we're not sure about Crimson Desert's multiplayer-ness – but we'd be pleasantly surprised to be wrong.
Maybe Warner Brothers' wacky team brawler doesn't need any explanation besides "it's a wacky team brawler" that uses characters from all sorts of WB-owned IPs, like Scooby-Doo, The Lord of the Rings, Looney Tunes, and more. It's free-to-play, so there are still unanswered questions regarding its monetization, but we'll be jumping right in and flinging Batarangs at Tom and Jerry as soon as we're able.
Ubisoft's free-to-play open-world action survival shooter – that fully loaded description comes straight from the game's lead designer – has a couple of modes in development, including a co-op PvE and 45-player PvEvP battle royale-ish mode. That's all subject to change, of course, and until we hear some non-leaked details from an official source, we'll keep our expectations on the low side.
Redfall (Summer)
Co-op "kill all the zombies" shooters are popular enough, so why not a co-op "kill all the vampires" shooter? That's what Arkane and Bethesda must be thinking, and it might just work. Choose from one of four small-town vampire hunters and take on creatures of the night that are the result of "a scientific experiment went horribly wrong." When do scientific experiments ever go right?
On the fence
Babylon's Fall (March 3)
PlatinumGames and Square Enix's hack-and-slash co-op dungeon crawler casts you as a Sentinel, a former prisoner of an evil empire, granted powers beyond reckoning and tasked with reclaiming the Tower of Babel. Work with your fellow prisoners to survive and realize the full extent of your powers and choose from over a hundred pieces of equipment when the game launches in March.
Bandai Namco's anime-inspired MMORPG is pretty enough to almost make people forget it's by Bandai Namco, which hasn't had the greatest success in the field. Still, like New World before it, it's probably the highest-profile "pure" 3D MMORPG that we've got a chance of seeing in 2022 – let's just hope it does better than Amazon Games' entry.
Evil Dead: The Game (February)
Here's your classic four-player frightful fragfest, featuring Bruce Campbell's iconic chainsaw-armed reluctant hero Ash Williams. Brutal melee attacks add weight and variety to what's usually a boomstick-heavy genre, and you can even play as the evil baddie itself and hunt down your "friends."
We know XDefiant is a free-to-play PvP arena shooter with different factions and a "neon grunge" look. What we don't know is … well, whether it really belongs in a "most anticipated" article. Tom Clancy fans aren't thrilled with the use of his IPs, but if the gameplay is solid enough, it might be enough to see it through. For now, it stands as probably the most divisive title on this list.
Vampire: The Masquerade – Bloodhunt (Spring)
We poked fun – and a little outright scorn – at Sharkmob's Vampire battle royale when it was first announced, but after playing a few rounds in beta, we're actually finding ourselves digging it. That may or may not last in the long term, but for the moment we're actually looking forward to getting the chance to play it again.
Solid prospects
CrossfireX (February 10)
Crossfire is the biggest game you've probably never played – over a billion players have tried Smilegate's military first-person shooter, but mostly in Asian territories. Remedy Entertainment is porting CrossfireX to Xbox consoles in February, even though previous efforts to bring the franchise West haven't achieved significant market penetration.
Nexon's F2P kart-racer has been in development for PC and consoles for two years now and looks like it's finally ready to get the green flag. A series of betas in 2021 have set the stage for a release sometime in 2022, and we're looking forward to taking to the tracks!
Teenage Mutant Ninja Turtles: Shredder's Revenge
Cowabunga, dude! The retro-styled beat-'em-up plays homage to its arcade original, letting four players take on the roles of the ninja turtles – or even April O'Neil – and lay waste to Shredder's armies of disposable ninjas, as well as classic villains from the early days of turtle lore.
Tiny Tina's Wonderlands (March 25)
If you want to slay with friends, but don't want hardcore bloodshed, zombies, and vampires, then perhaps something lighter is in order. Enter this irreverent Borderlands spinoff, set in a fantasy world but with the same wacky gunplay and atmosphere you've come to expect from the franchise.
Stunlock Studios' vampire survival game has us (blood) thirsty for more, and we hope we'll get a chance to at least try it out in early access form in 2022. With mechanics that really drive home the notion of being a displaced vampire lord, the game from the Battlerite developers is looking like a unique take on the genre that we can't wait to sink our fangs into!
Big hitters
We could file this under the "need more information" header, since not much is actually known about Ark's sequel (other than that it will have an animated series starring Vin Diesel, among others). But given how popular the original dino-hunting and taming survival game was, it's hard to imagine this one not also being a really big deal – especially if Studio Wildcard has learned its lessons from the disastrous launch of Atlas.
Lost Ark (February 11)
From one "Ark" to another: Smilegate's ARPG has a lot of people foaming at the mouth, our own Zach Sharpes chief among them. Combining gorgeous visuals with varied gameplay and plenty of options for how to build your character, the collaboration with Amazon isn't a household name but could be atop a lot of game of the year lists by the time 2022 draws to a close.
Tom Clancy's Rainbow Six Extraction (January 20)
The Rainbow Six franchise takes on an alien invasion in Extraction, which sends a team of three operators into infested zones to take out threats from another world, while trying not to get abducted themselves. If that happens, you'll have to go in to rescue your teammate, adding an extra layer of strategy and drama to the tense fragfests.
We may have jumped the gun a little bit with our prediction last year, but I'm much more confident that we'll get some solid PoE 2 data in 2022. We've already seen a few slices of gameplay, which take the old game and expand on it in new dimensions, and we can't wait for the full, formal reveal and the chance to take on yet another ridiculously complex skill tree.
The third entry in Nintendo's colorful shooter title adds new main and special weapons to the mix while returning old favorite mode Turf War. Also making an appearance are the mysterious "mammalians," long thought extinct, which will play a big part on the game's story mode and provide for an interesting diversion when you're not blasting paint in other people's faces.
---
---
About the Author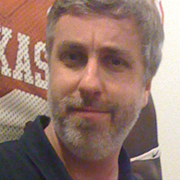 Jason Winter
,
News Editor
Jason Winter is a veteran gaming journalist, he brings a wide range of experience to MMOBomb, including two years with Beckett Media where he served as the editor of the leading gaming magazine Massive Online Gamer. He has also written professionally for several gaming websites.
---
Read Next
You May Enjoy