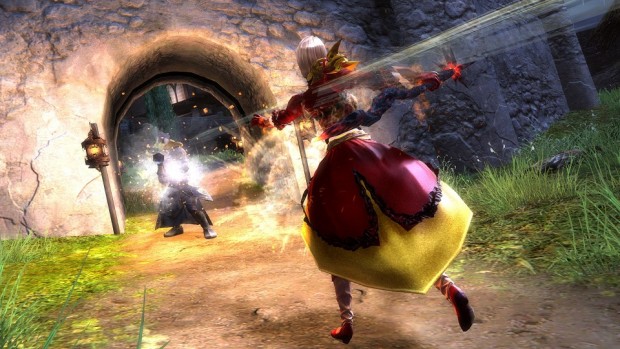 I'll admit, I'm not great at Guild Wars 2 PvP. But, as random and chaotic as it might seem, some people are very good, and they'll get a chance to prove themselves — and win a huge cash prize — this weekend.
Billed as the first MMORPG event for the ESL, the inaugural Guild Wars 2 Pro League Finals will start this Saturday at the ESL's studio in Leicester, UK, and feature four teams, two each from North America and the UK. The $100,000 total prize purse is also the richest ever offered for a Guild Wars 2 event.
You can follow the action on Guild Wars 2's Twitch channel starting at 8:00 a.m. Pacific on Feb. 20. Prizes from the sponsors of the event, Sennheiser and Corsair, will be given away at regular intervals.
Finally, the second season of league PvP play for all Guild Wars 2 players begins on Feb. 23. The best teams during that period will have the chance to compete for the $200,000 in prizes being offered in the next Pro League Finals. Maybe I should hone up on my skills…