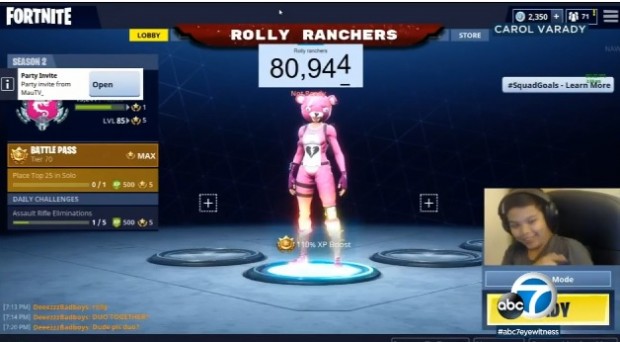 We've got good news and bad news. The good news is that not everyone on YouTube is a toxic jackass. When 12-year-old Peter Varady, who goes by the moniker "Rolly Ranchers," found himself teamed up in a Fortnite: Battle Royale match with streamer Cizzorz, he apparently impressed the more experienced and popular streamer so much that Cizzorz took a liking to him and encouraged people to visit and donate to his YouTube streaming channel. As Kotaku puts it, Varady's channel went from 400 to over 87,000 subscribers in 24 hours, and viewers donated hundreds of dollars to the kid.
The bad news came just a few days later. With Varady's newfound popularity came the unpleasant reminder that not everyone on the internet is as good-natured and helpful as Cizzorz. Varady was swatted on Sunday, when police received a call that he and his mother were planning to hang themselves. Officers and paramedics arrived, and while the confrontation seems to have been benign, Varady called it "probably the scariest moment of my life" in an interview with ABC.
Despite the incident, Varady says he will continue streaming.