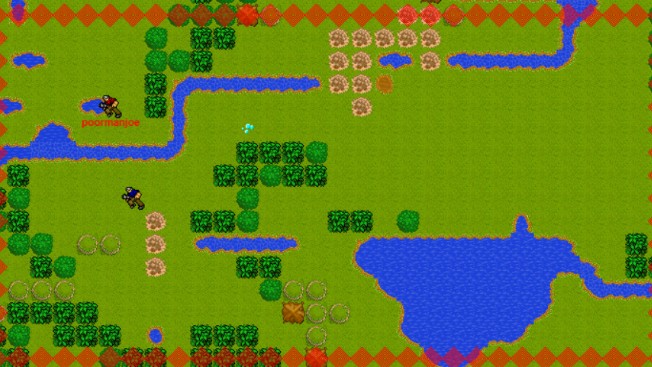 You know what guys, I'll be honest with you. I'm not sure why a game that's been gone for 20 years is suddenly popping back up, but there's probably an audience for it and maybe it's you.
So here we go. Paintball Net, "the original online paintball game", is back. This is a game that predates Google but has now been optimized for use on Google Chrome. Although, it seems like that might be the only thing that's changed as most of the posts on the game's site, Reddit, and Facebook make it pretty clear that it's keeping that 90s feel — and graphics. But the devs feel it will appeal to fans of survival games, battle royales, and other genres.
Do you want to play in PVP "battle royales"? Do you want survival games, team games, and more? Do you want to modify your equipment so it fits your style? Do you want sci-fi equipment like infrared scanners and Predator-like refracto suits? Paintball Net has all of that!
If nothing else, it's free-to-play and browser-based, so if you want to give it a try, it can't hurt.