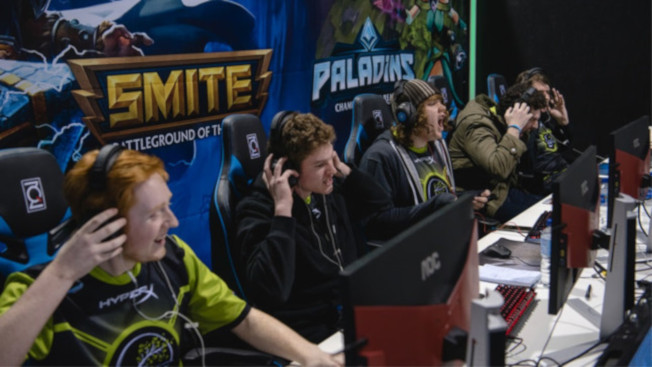 Get ready, esports fans, because today is the first day of the 2019 esports season for both SMITE and Paladins pro leagues. This year's going to be a bit different though.
This year, over 90 players have relocated or made arrangements to travel to Atlanta to compete in person at the Skillshot Media studio. That's right, no playing remotely.
Teams for both games will compete over a period of 26 weeks, leading up to the championships at the Hi-Rez Expo at DreamHack Atlanta in November.
This year's SMITE lineup includes Splyce, eUnited, Spacestation Gaming, SK Gaming, Trifecta, Pittsburgh Knights, Renegades, Team Rival, Dignitas, and Luminosity. All SMITE Pro League games will be broadcast on Thursdays and Fridays beginning at 11 am ET via Mixer.
The Paladins Premiere League team lineup includes Natus Vincere, Pittsburgh Knights, Ninjas in Pyjamas, Spacestation Gaming, Renegades, Virtus.pro, Kanga Esports, and Team Envy. PPL games will also be aired on Mixer Thursdays and Fridays starting at 11 am or 1 pm ET.
In the case of both games, Skillshot will also air console league tournaments. SMITE's will take place at 11 am ET on Monday, with the Minor League games taking place at 11 am ET on Tuesday. Paladins console and Minor League schedule will be the same.
To watch the streams, you can find the SMITE Mixer channel here and the Paladins Mixer channel here.