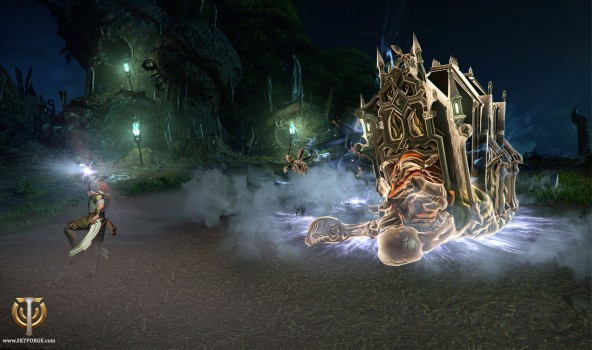 The age old question of "what class should I play?" has been plaguing gamers since the dawn of MMOs. It's a common question, but after playing a class for 6 hours only to to realize its not the right fit, it's an incredibly crucial decision to make at such an early stage of gameplay. In response to this issue, developer Allods Team has dropped a new blog post detailing Skyforge's class system, which grants players access to several classes at the same time.
Now, class swapping isn't anything inherently new to MMO's, but traditionally character progress is independently tracked for each class. In Skyforge, Allods Team says a character's progress will carry over across each class equally, making it easy for players to switch over to a class that better suits their play-style or the encounter. Individual abilities must still be unlocked for each class though, and while players can unlock initial class skills fairly quickly, they can spend additional time focusing on one particular class in order to tap into its full potential.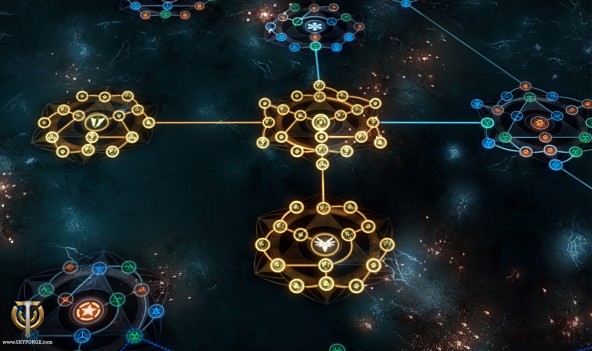 To make things easy, at the start of Skyforge players can choose from three starter classes, the Lighbinder, Paladin and Cryomancer. From this point, players can progress towards five new intermediate or five new advance classes. Allods estimates it could take a player a few days to open up a new intermediate class like the Berserker, while an advance class such as the Gunner could take weeks. Changing between these unlocked classes can be done from anywhere, just as long as you aren't in combat.
Allods Team says Skyforge's class system should alleviate issues with filling certain roles for dungeons and can give a group the class flexibility it needs to tackle a particularly troublesome boss. Even in PvP, players will be able to swap from defensive to more offensively inclined classes as objectives change during a match.
For more details regarding Skyforge's class system, be sure to check out our interview with the Skyforge devs from E3 here.