Aika Prepares For Battle With Epic II: Hestia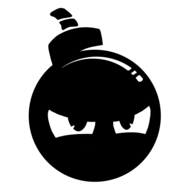 By

MMOBomb Staff,
February 14, 2012


Aika stands on the brink of war! New isles and vicious monsters are ripe for invasion in Hestia, the dramatic final chapter to the game's second epic. This March 8 will bring challenging level 80 raids and monstrous bosses, while power boosting events that begin today will prime Aitan soldiers for the upcoming expansion.
The Armies of the Aitan, fresh from their victories in Karena aim to take back the sacred island cluster of Hestia from the Zereca allied Dragons. From their new outpost in Drago, fabled City of the Dragon, the most elite players will need to vanquish nearby enemy forces in 24 man raids. Only the most powerful can accomplish this task, but success brings an entirely new rank of gear and 6 newly added equipment sets.
The battle begins on March 8, but before then players can enjoy the blessings of the goddess as Aika celebrates Valentine's Day! Valentine's Flowers have been sent down from the heavens to boost valiant Aitan soldiers, but vile monsters have begun intercepting and destroying them. Aitan who slay these foul fiends and help craft more will receive incredible rewards and buffs!
The rewards won't end there though, as Aika has implemented a number of systems to help new and old players alike rise in the ranks quickly with extra experience! Aitan levels 1-60 now receive 1.5 times the XP at all times, and all Aitan can enjoy double the experience every Thursday. Plus, Aika's newly added talent system allows players to gain extra experience the longer they play.
Learn more on the official Aika website at http://aika.gpotato.com/!
Got a news tip? Contact us directly
here
!
---
You May Enjoy