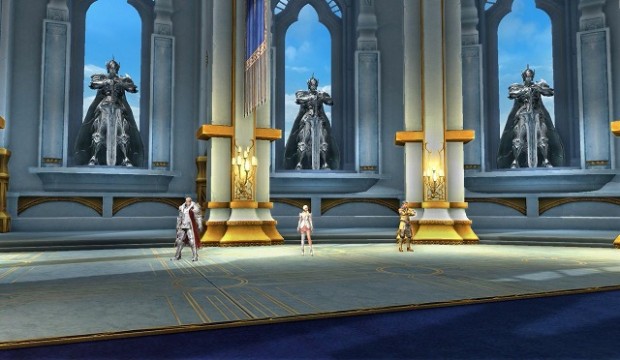 You hear "We made these changes based on player feedback" a lot with games, but NCSoft is putting something behind those words with today's Aion patch.
The biggest sigh of relief from players likely comes from the first line of the patch notes: "Previously socketed manastones will no longer be destroyed when you fail to socket a manastone." In other words, no more losing all your hard work on your previous manastones when you get a bad roll on a new one. To compensate, the chance of successfully socketing a new manastone has been slightly reduced.
Another major feature is the implementation of abbeys, found in each faction's main city. Players who haven't logged into Aion for 30 days can visit the abbey to help them catch up with gear upgrades, daily and one-shot quests, and an Energy of Repose recharge pad. Returning players can also supply reward boosts to help their entire party, giving regular players an incentive to help those players.
As an aside, I think this is great. For the most part, the "catch-up" factor in MMOs is limited to XP boosts ("rest XP") which are all but useless after a certain point. Maybe back in the day when leveling was a major part of the challenge of MMOs, it mattered, but with the emphasis most games have on endgame gear acquisition, it's a pittance. If you want to give players a reason to return, give them a bonus to gear acquisition, which actually matters. Most of us haven't wanted bonus XP in years.