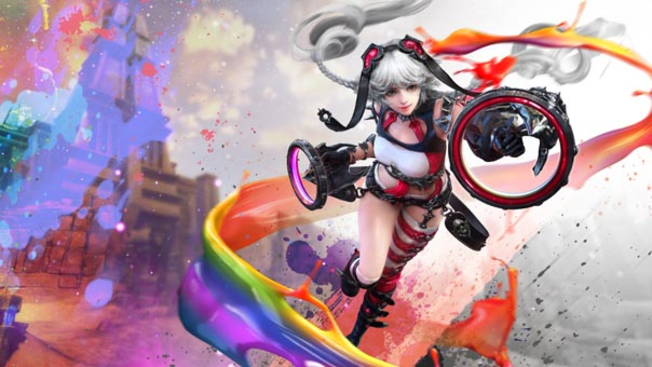 If you've forgotten a new class is headed to Aion, that's okay. The last time we really heard anything about it was in November when the Painter was teased. The good news is, today we have some more news on the colorful new class and the update she's set to arrive in — at least if you're in Europe.
Gameforge announced that update 7.0 — which includes the Painter, a new Altar Siege Battle, and a new PvE instance — will arrive on October 7. The Painter uses Aether Colors in battle. They have a history of risking themselves to save others and are finally being recognized.
In the Altar Siege Battle, players will once again deal with the actions of Tiamat who has taken over as the Dragon Lord in Dumaha. Two factions now fight over the fate of the region and only the Daevas can keep the peace.
Speaking of the two factions, one of these is the Stella Corporation, which plays a part in the new PvE instance — the Stella Development Laboratory. Outlaws have invaded this laboratory and have been driven insane by the waste found in the lab. Things are out of control and it's up to the players to fix it.