Aion's upcoming Aethertech class brings on the big guns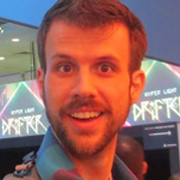 By Michael Dunaway, News Editor
Posted:
My thirst for an MMO where I can command a truly badass mech suit may finally be quenched now that NCSoft has revealed the latest upcoming class for Aion. Having only recently released the 4.0 update which added two brand new classes and an abundance of end game content, Aion is now poised to go high-tech with the Aethertech.
While other classes in Aion are undeniably more fantasy based, the Aethertech boasts a surprising amount of sci-fi influence. Forgoing the usual assortment of traditional swords, spells and other rudimentary weaponry, the Aethertech relies on piloting a mech suit filled to the brim with versatile futuristic technology.
The class's official description spells out exactly what kind of firepower the Aethertech can bring to the table:
This Technist utilizes magical mechanical mounts to unleash both short-and-long distance attacks, making it an ideal class to add to any raid, PvP or boss battle deep in the world of Atreia. By pulsing aether through these armored suits, the Aethertech can form Gatling guns, rail guns, blades, electric whips, gigantic fists, and even rocket launchers to devastate their opponents.
Unfortunately, the Aethertech is still a ways away. The new class will be added in the upcoming 4.5 patch which hits Korean test servers on July 29th and will arrive on North American servers after the usual localization process.
For now you can ogle at the class preview video above which features the Aethertech beating the living daylights out of smaller inferior creatures.
I am a bit curious though, a quick gander at the like/dislike bar along with some of the video's comments shows many fans are upset with the addition of a class they feel doesn't fit Aion's fantasy theme. While I personally enjoy the creativeness of the class, I can certainly see why players might be concerned the addition of the Aethertech may break immersion. What do you think?
Got a news tip? Contact us directly
here
!
---
About the Author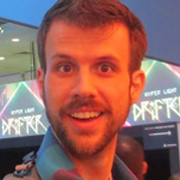 Michael Dunaway
,
News Editor
Michael Dunaway has been part of the MMOBomb team for years and has covered practically every major Free-to-Play title since 2009.
---
Read Next
Gameforge Shutting Down RaiderZ EU
Is it just me or does the EU always seem to get shafted in some way or another when it comes to Free-to-Play releases?...
By Michael Dunaway - 9 years ago
You May Enjoy