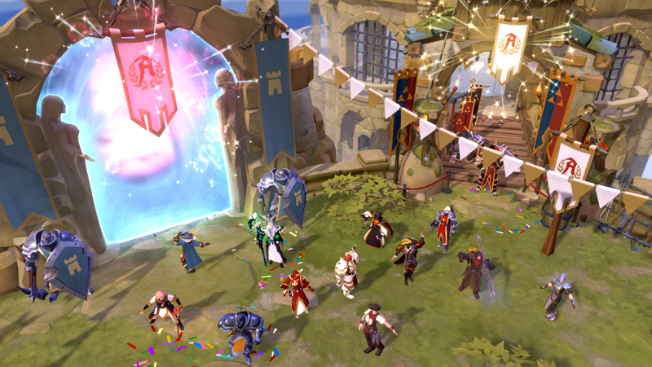 Albion Online turns two today and Sandbox Interactive has come up with a few ideas on how to celebrate. First, the Mists of Albion have returned, meaning all players will receive an extra 25% Fame for any activities they participate in. Players can boost combat, gathering, and crafting stats to get ready for the next GvG season.
The buff lasts until July 24 and doesn't affect Fame earned through Tomes of Insight.
Next, Sandbox and Albion Online's soundtrack composer Jonne Valtonen have made the game's score available for listening. Fans can choose to listen on Spotify, iTunes, Apple Music, Amazon, and Deezer. Links to all of these are available on Distrokid.
If all that's not enough, there are also some free gifts — including an anniversary banner and some fireworks. Details on how to receive these can be found on the Albion Online site.