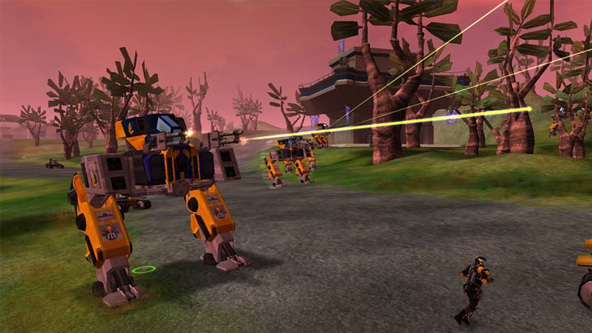 While the idea has been floating around since the beginning of 2014, SOE is finally initiating their All Access subscription that homogenizes all of their online subscriptions into one unified simple monthly payment of $15. Also, payment alternatives that adjust monthly cost down to $8.34 can be achieved by grabbing a dedicated 12 month subscription.
Those subscribing will receive membership to all of SOE's online games, including both Everquests, DC Universe Online, Planetside 2, and Vanguard: Saga of Heroes, Landmark, Dragons Prophet, and H1Z1. Although the package seems like a no-brainer to anyone already making the payments for any of these games, be advised that there are stipulations that pertain to certain technicalities– so check the FAQ to see if they apply to you.
Another good chunk of news for Planetside fans is that the first of the series is now completely F2P for anyone in need of revisiting the origin of the scifi shooter. Any All Access info can also be found at SOE's official website.