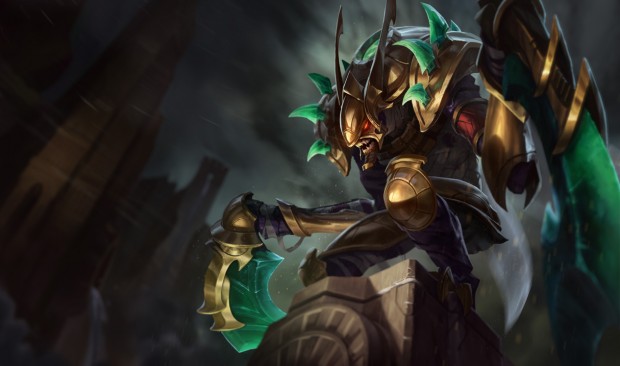 Korean investment firm KDB Daewoo's latest document detailing NCSoft's financial status is more wide-reaching that its usual reports. In it, the company states that the launch of Overwatch hasn't had much effect on NCSoft's games in Korea, but it has signaled a marked downturn in League of Legends' presence in gaming cafes. Like I said, wide-reaching.
The report, which you can read in full here, contains over a dozen charts, but I've boiled them down into what seem to be the most relevant. Here's a look at how League of Legends, Nexon's Sudden Attack, and NCSoft's games have fared since Overwatch's launch: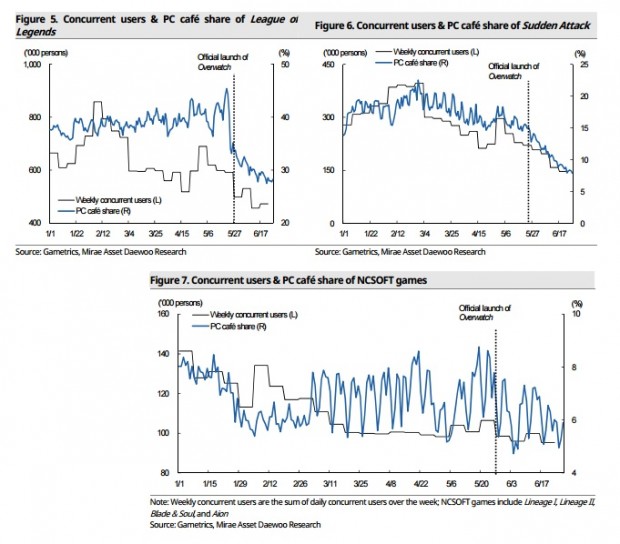 The League decline is obvious, but NCSoft's games show little to no effect from Overwatch's presence, which KDB Daewoo attributes in part to a "recent event" in Lineage I.
Next up are a pair of charts that seek to combine Overwatch, LoL, and NCSoft and shows even more starkly just how big a deal Overwatch is in Korea.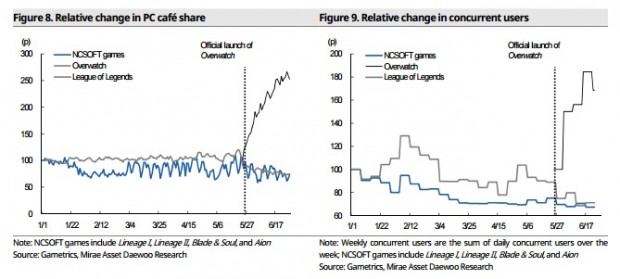 Finally, we've got KDB Daewoo's predictions on how the rest of the year will turn out for NCSoft's games. I've added a red line to separate the past date from the future predictions:

Nothing too remarkable to see here, other than perhaps Blade & Soul settling down after its North American launch and a rather soft Q4 launch for Master X Master. Let's just hope you aren't counting on WildStar being revitalized by its Steam launch…