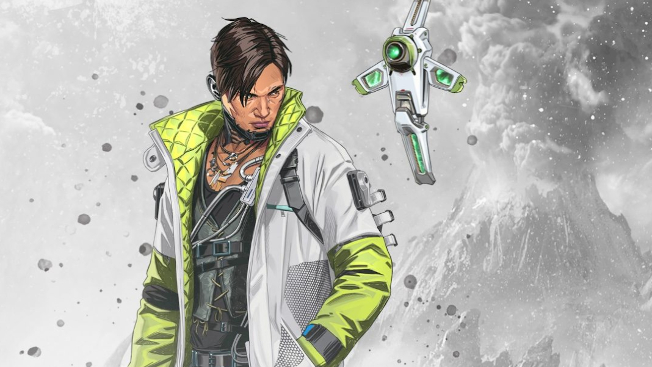 Apex Legends Season 3 content drops tomorrow adding an all-new map to the game. It also officially introduces the new Legend, Crypto — who Respawn has been teasing for a bit now.
As players may have expected from the whole laptops thing that's been going on in the game, Crypto's a bit of a hacker/cybernetic genius.
As for the map, it appears to have three primary zones, lush green hills and plains, snowy mountains, and lava pit. There are some industrial areas with plenty of places to hide and the map appears to have a lot of verticality — which is probably a good thing in the lava area.
Some information on the Season 3 update is available on the Apex Legends site — along with a Crypto origin story video. It seems like some of the more detailed pages may be dropping at a later point, however.