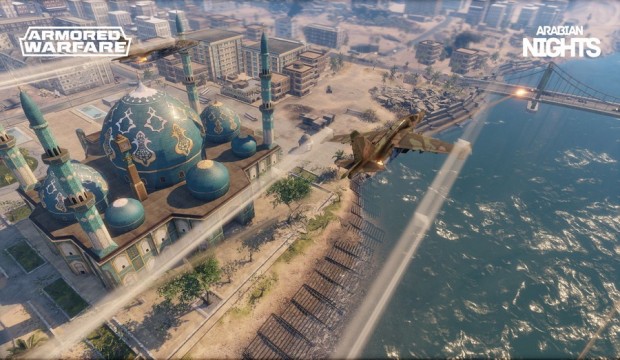 Armored Warfare is heading to the desert soon, with the launch of Arabian Nights, the second season of content for My.com's tank-battling free-to-play game. The follow-up to AW's first season, Black Sea Incursion, is set in Egypt and Iraq and continues the storyline, letting players take on a pair of new Special Ops missions.
New to this update is Armored Warfare's first "Battle Path," Warlords of the Wasteland, which gives players a series of missions that let them earn exclusive rewards. Arabian Nights also introduces the Advanced Customization system, letting players deck out their tanks in all sorts of new designs, which can be obtained through gameplay or as part of premium content packages. Other highly requested features include lower-tier gameplay rebalances, PvE difficulty changes, improved sound, active class abilities, and the return of autocannon vehicles.
Arabian Nights hits PC servers in December. For more on the update, check out the Armored Warfare site.