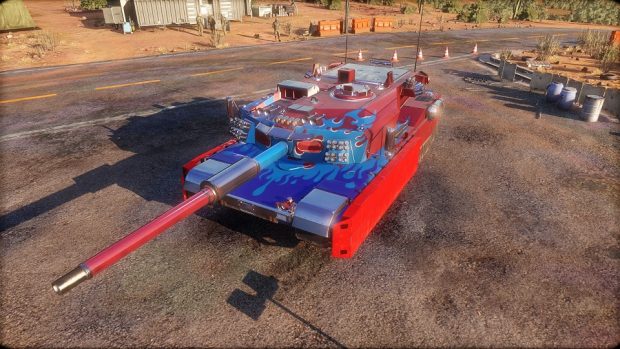 The new Armored Warfare Battle Path live today, and, just like last season, it's All-American. The Last Patriot Battle Path offers a "classic American cinematic style" as players do battle to rescue missing war hero Austin Harper.
The Battle Path offers 50 levels of loot, with an American-themed reward for each level, as well as four chains of tasks to accomplish that more rewards and a special currency that can be used to level up, skip missions, or get Patriot containers. Upon completing the path, you'll receive Austin Harper himself as a commander, who enhances his allies' characteristics and becomes more powerful when they're eliminated from the game. Anger and violence — it's the American way!
Learn more about The Last Patriot Battle Pass on the Armored Warfare site.