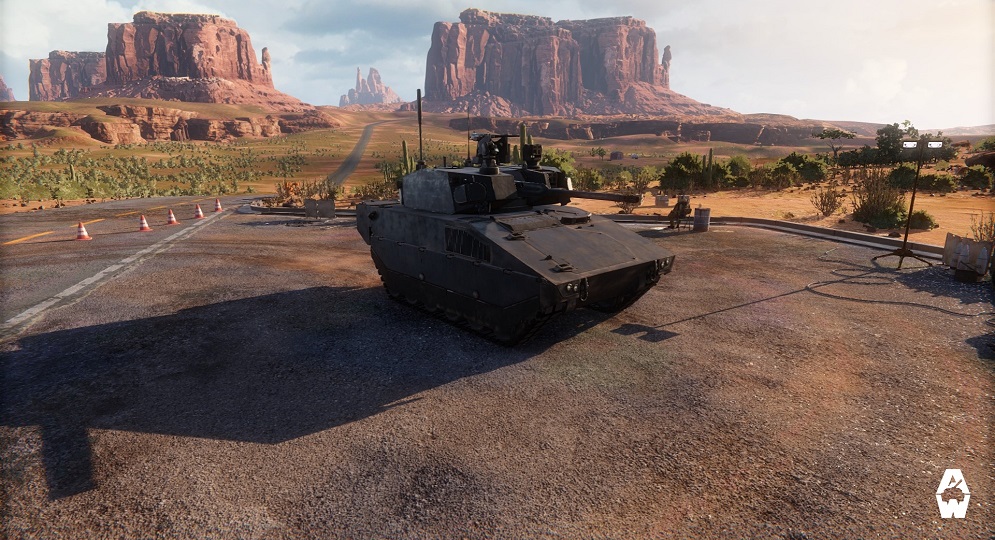 Armored Warfare's fourth season is called "American Dream," bringing with it a new mission, a new commander, and tanks hailing from the good ol' U.S. of A. The story of the update brings a new arc, starring Douglas O'Reilly, "an American hellraiser turned resistance fighter who faces a desperate fight for what remains of his country, and a race to discover the truth behind the deadly Enigma organization."
Season Four also brings four new tanks, one of which includes a rotary cannon — new to the game — that spits out 4,200 rounds per minute. There's also a new Special Ops mission, new hangar, and is that infantry in the video? Do they make a nice squishy sound when you run them over?
Various gameplay improvements are also a part of this update, including how consumables are used, ramming damage, the power of thermobaric missiles, and HE shell explosions. Learn more about today's update on the Armored Warfare site.