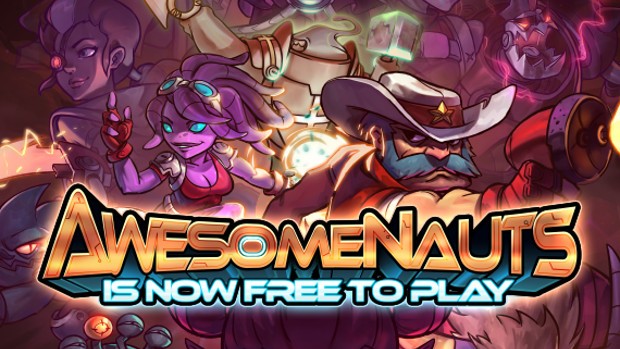 The 2D side-scrolling MOBA, Awesomenauts is officially available to download for free via Steam as of today. The launch follows a month long Closed Beta test, during which time they subjected the game to stress testing and improved player progression.
For those who might be unfamiliar with Awesomenauts, the MOBA features 3v3 platforming combat and boasts 29 unique heroes, or Awesomenauts. It offers players a full-feature map editor — now with Steam Workshop integraton, co-op vs AI matchmaking, and a new progression system.
The game can be downloaded on Steam now. It's important to note that if you'd like access to all the Awesomenauts from the start, you will still need to drop some money — $25 for the All Nauts pack.